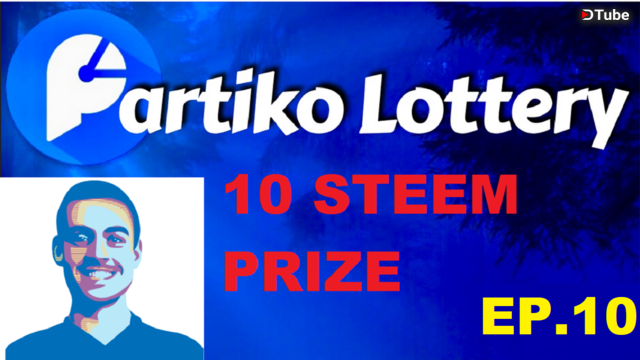 ---
Video Soundtrack: "Driven To Success" by Scott Holmes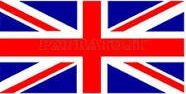 ENG
Hello Partiko Readers!!!
MONDAY= NEW PARTIKO LOTTERY EPISODE
This is what all of us need. I really like reading your entries during the week and think about the new themes, but what i prefer is the draft. I have the possibility to send great prizes with
@partiko
and
@onelovedtube
support and this is very important for me and you, of course.
This is the tenth lottery and it means that Partiko Lottery started almost 70 days ago. It is awesome!!!
Italian language text here in Partiko Lottery post is something of great and I think that it is very important, because in this way I think that I can help a lot of Italian users to understand what Partiko Lottery is. Unfortunelly I am able to speak only English and Italian.
The main theme of the last week was:

ITA
Ciao Partiko Lettori!!!
b>LUNEDI'= NUOVO EPISODIO DELLA PARTIKO LOTTERY
Questo è quello di cui tutti noi avevamo bisogno. Mi piace molto leggere le vostre partecipazioni durante la settimana e pensare ai nuovi temi, ma quello che preferisco è l'estrazione. Ho la possibilità di inviare grandiosi premi con il supporto di
@partiko
e di
@onelovedtube
e questo èmolto importante per me e voi, ovviamente.
Questa è la decima lotteria e ciò significa che la Partiko Lottery iniziò circa 70 giorni fa! Questo è fantastico!!!
La traduzione in lingua italiana nel post della Partiko Lottery è qualcosa di grandiso e credo sia molto importante, perché in questo modo posso aiutare molti utenti italiani nel capire che cosa sia la Partiko Lottery. Sfortunatamente sono capace di parlare sono Inglese ed Italiano.
Il tema principale della scorsa settimana era: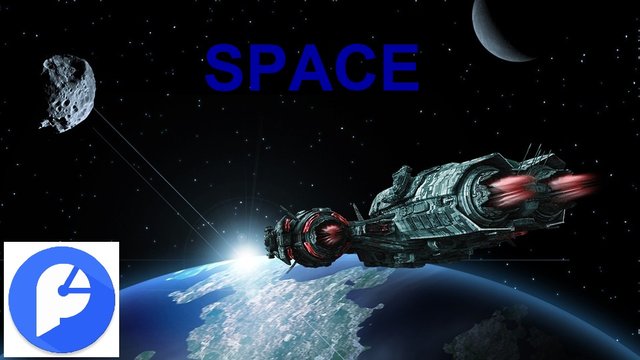 Here we have the table with all the tickets for each participants:
Qui di seguito abbiamo la tabella con i biglietti per ogni partecipante: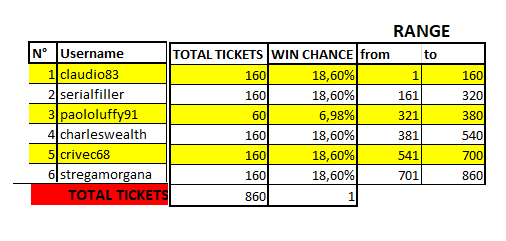 For the complete table, please take a look to the video
Per la tabella completa, per favore date un'occhiata al video
You can watch the video above and discover that the winners are:
Potete guardare il video e scoprire che i vincitori sono: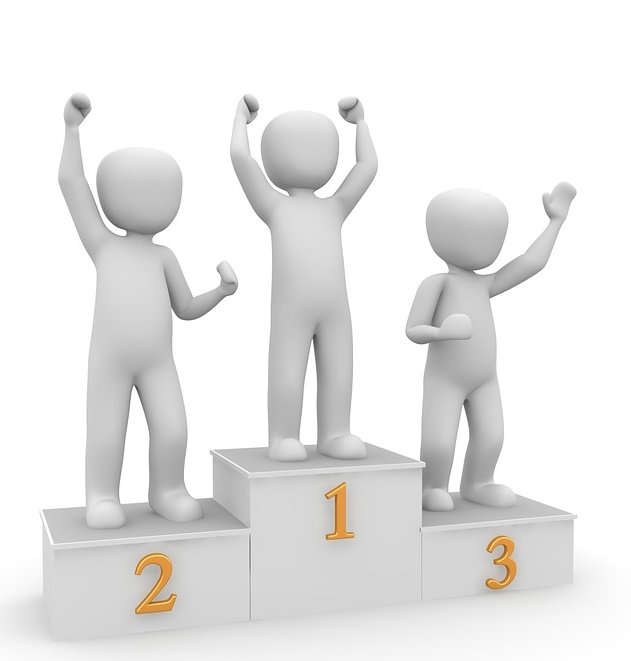 I want to thank all the participants from this lottery and the previous ones:
Voglio ringraziare tutti i partecipanti da questa lotteria e le precedenti:
@mad-runner
@botefarm
@ilnegro
@majorblaze
@dearw
@scarlatta.singer
@fararizky
@serialfiller
@olivia08
@stregamorgana
@rosatravels
@paololuffy91
@pawpawpaw
@glokdm
@gregjava
@claudio83
@deusjudo
@ran.koree
@crivec68
---
---
The NEW MAIN THEME of this TENTH WEEK is:
Il NUOVO TEMA di questa DECIMA SETTIMANA è: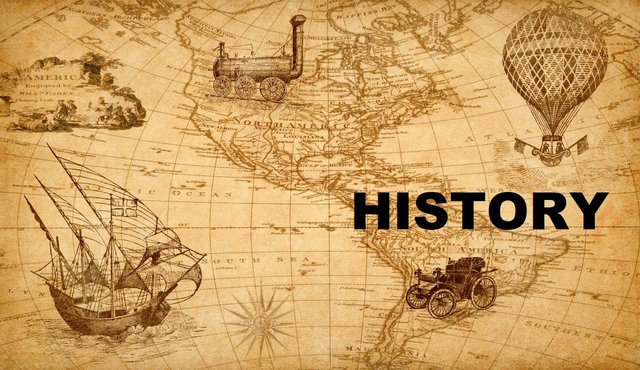 The past is the most important aspect for our present and in particular to build our future. Our History is what we were and where we started to become what we are.
I think it is a fantastic theme and so let's start to write!
You have a week to think and made what you feel and have in your mind about this theme. Write whatever you prefer and you like.
Il passato è l'aspetto più importante per il nostro presente ed in particolare per il nostro futuro. La nostra Storia è ciò che eravamo e dove noi iniziammo a diventare ciò che siamo.
Penso sia un tema fantastico e per questo motivo aspetto vostri molti contenuti!
Avete una settimana per pensare e creare quello che sentite ed avete in mente riguardo questo tema. Scrivete tutto ciò che preferite e vi piace.
---
DEADLINE: Sunday, March 24th 15:30 (GMT+1)
SCADENZA: Domenica, 24 Marzo alle 15:30 (GMT+1)
---
---
Here you have all the RULES:
Qui avete tutte le regole: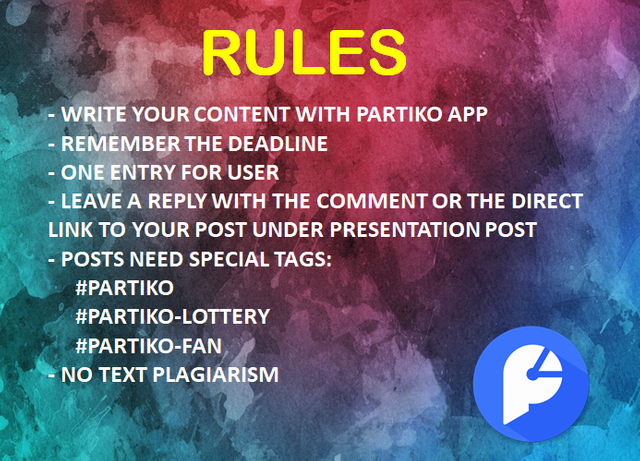 And if you want to understand better
how Partiko Lottery works
, please take a look to this
presentation video
. However remember that you can partecipate just writing a comment or a post about the main theme!
E se volete copire meglio
come la Partiko Lottery funzioni
, per favore date uno sguardo a questa
presentazione video
. Comunque ricordati che puoi partecipare anche solo scrivendo un commento o un post del tema principale!
---
---
So let's start to write and decide how to increase your tickets to have more possibilities to win!
Iniziate quindi a scrivere e decidete come incrementare i vostri biglietti per avere maggiori possibilità di vincere!
PARTIKO LOTTERY TENTH EPISODE STARTS NOW!!!
IL DECIMO EPISODIO DELLA PARTIKO LOTTERY INIZIA ORA!!!
The winners will be announced next Monday with the new episode in a video and there you will be able to know the next main theme.
I vincitori saranno annunciati il prossimo lunedì nel nuovo episodio in un video e lì conoscerete anche il nuovo tema principale.

For sure, if you like the idea to participate to Partiko Lottery you have to use Partiko app. So start with the download it on your mobile from the following links:
Sicuramente, se vi piace l'idea di partecipare alla Partiko Lottery, dovete scaricare la Partiko app. Così iniziate per prima cosa a scaricarla sul vostro cellulare dai seguenti link:
Download Partiko
I want to say thanks to Partiko,
@onelovedtube
,
@d00k13
and all the other users who would like to sponsor this project. I really appreciate your big support to this contest!
And if you do not want to lose any Partiko Lottery episode, start to follow me just pushing on this botton:
Voglio ringraziare Partiko,
@onelovedtube
,
@d00k13
e tutti gli altri utenti che vorranno supportare questo progetto. Apprezzo veramente il vostro grande supporto a questo contest!
E se non volete perdervi nessun episodio della Partiko Lottery, iniziate a segurmi anche solo premendo su questo pulsante:

Do not forget to take a look at all Partiko pages:
Non dimenticate di dare un'occhiata alle seguenti pagine Partiko
Partiko website: https://partiko.app/
Blog: https://steemit.com/@partiko
Discord: https://discordapp.com/invite/N7Et97G
Twitter: https://twitter.com/PartikoTeam
---
▶️ DTube
▶️ IPFS