High Heels of Bitcoin - episode 11 - Yael Tamar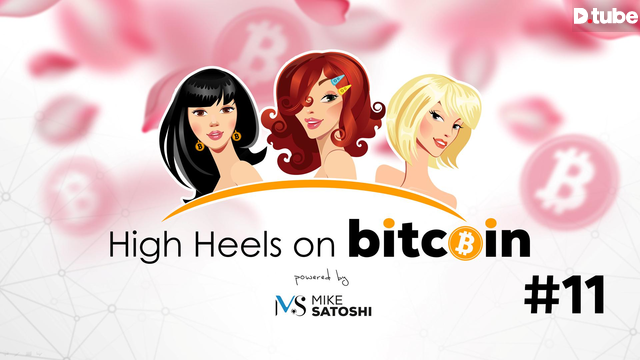 ---
High Heels of Bitcoin is the series where I interview the women of blockchain and crypto world.
This time my interviewee knows more about real estate and tokenization than the rest of the world altogether.
Ladies and gentleman, let me introduce - Yael Tamar!
I hope you will enjoy this interview!
Yael's social media:
Twitter - https://twitter.com/yaeltamar
LinkedIn - https://www.linkedin.com/in/yaeltamar/
Solidblock: https://www.solidblock.co/
---
If you would like to support my channel, you can send donation:
https://tipanddonation.com/mikesatoshi
lub PayPal: paypal.me/mikesatoshi
BAT/Brave: https://brave.com/mik813
Crypto wallets: https://cryptokoks.wixsite.com/mikesatoshi/dotacje
HARDWARE WALLETS:
Ledger: https://shop.ledger.com?r=6cb6a3b26bd6
Trezor: https://shop.trezor.io/product/trezor-model-t?offer_id=15&aff_id=2764
---
E-mail: [email protected]
Discord: https://discord.gg/pZFBgFj
Twitter: https://twitter.com/Mikey_Satoshi
DTube: