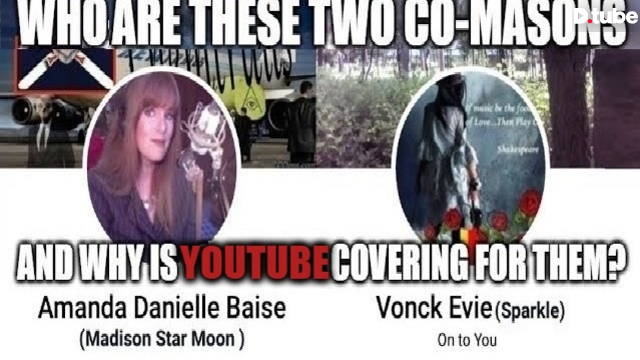 ---
#VONCKEVIE - #AMANDADANIELLEBAISE - CO-MASONS?
LOW LEVEL #BLUELODGE #FREEMASONS NEED
TO KNOW WHAT THEIR #BLACKLODGE 33RD LV
BROTHERS LIKE MY EVIL FATHERS GET UP TO
WHILE #FACEBOOK & #YOUTUBE PROTECTS THEM?
--- MY #STEEMIT PAGE LINK - NO CENSORSHIP
https://steemit.com/@merrimourthered2
--- MY #BITCHUTE PAGE LINK - NO CENSORSHIP
https://www.bitchute.com/channel/merrimour-the-red/
--- THE DANGERS OF HIGH LEVEL #FREEMASONRY
https://www.youtube.com/playlist?list=PLfNTFUBXxXu0R_2Ln0Cq9fDw0SYS_hx2G
I pray Yahshua יהושע Jesus the Son and
Yahuah YAH יהוה God the Father in Heaven
Please keep us , bless us , forgive us and
protect us all through the coming tribulation
AMEN
.
---
▶️ DTube
▶️ IPFS