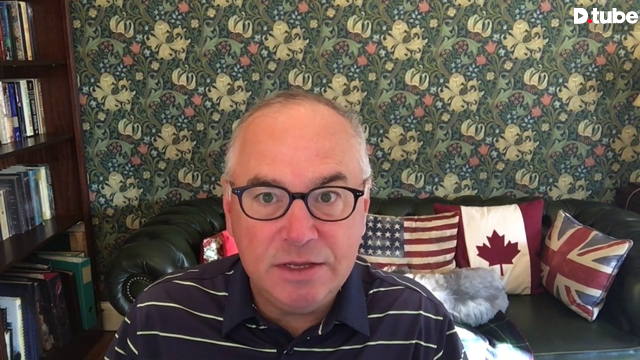 ---
In this report, I cover the early market action from London on Thursday, September 5th, 2019. I look briefly at the precious metals, the stock market, the dollar, the bond market and the price of WTI and Brent crude oil.
Today I look at the woman who has been running the IMF for the last eight years and how she will be taking charge of the ECB or European Central Bank from the 1st of November 2019. Christine Lagarde, who in fact is a convicted criminal, also helped set up a ruinous $50 billion loan through the IMF to Argentina last year.
Argentina has of course not surprisingly gone bust again just over a year since Ms Lagarde with the support of President Trump and the U.S. Treasury lent $50 billion to the South American country. I also look into how Ms Lagarde has recently been calling for EU countries to ramp up fiscal spending and there is also talk now that the ECB, under Ms Lagarde's leadership, could implement the policy of "Helicopter Money"!
My conclusion for the day is that Christine Lagarde is the most dangerous banker in Europe and that she will do the same to Europe that she has done to countries like Argentina and that is to indebt European nations so that her corporate and globalist overlords can come and take over real assets once the EU and its citizens are driven to ruin.
Use promo code maneco64 to get a 0.5% discount on physical gold and silver bullion purchases at https://www.goldinvestments.co.uk/
Use promo code MarioGlint79 to save and spend physical gold: Glint app https://glintpay.com/
Support the channel:
https://www.paypal.me/maneco64
https://www.patreon.com/user?u=3730528
BITCOIN: 1AkNoKzbZXJ75BbeGkD2ekUDJQNWDrBgMA
BITCOIN CASH: qzfcsu05c9ephzv8qzl7ysvn4lfclzneescfhre4r5
ETHEREUM: 0xfffd54e22263f13447032e3941729884e03f4d58 LITECOIN: LY6a8csmuQZyCsBZbLDTQMRuyLdsW9g2na
DASH: XhxxKD8YHjAdE3hYG7AuCw4EwUrCjZWqGK
BAT Currency: Uphold a/c name maneco
---
▶️ DTube
▶️ IPFS