Weihnachtsmarkt 2017 in einer Stadt in Südwestregion Deutschland (Saarbrücken, Saarland)/Pasar malam natal 2017 di sebuah pusat kota di wilayah barat daya Jerman./ Christmast market 2017 at a city center in Southwest Germany/
These are not a 100% translation in 3 languages but I only make some rough translation based on content. Afterall, the content is not so special for us in Eurepe and other western countries who majorly celebrates Christmas.
But it's something interesting to know more to Indonesians who majorly celebrate sugar feast ("Eid"= islamic holiday after the fasting month "Ramadhan").
In Indonesia we also have such open market for Lebaran, exactly like christmas market in the west.
So no need to wonder that my article in Indonesian language is the longest one.
Because I don't think there is a need to explain much about it for english or german native speaker but definitely necessary for Indonesian.
Have a nice christmas moments everyone. :)

Deutsch

English

Liebe Steemians...

vor paar Tagen haben wir unsere kleine Kobold zum Weihnachtsmarkt gebracht.
Normalerweise sieht sie nicht so begeistert aus, wenn man sie einen Schneeanzug anzieht und raus in die Kälte bringt.
Aber diesmal sieht sie relativ glücklich aus.
Vielleicht weil sie die Hirsch-Kutsche des Weihnachtsmannes und die funkelnde Laternen ansehen kann oder weil es auch viele andere Kinder in ihrer Nähe sind.
Wie auch immer, sie schien jedenfalls viel Spaß zu haben, das ist das Wichtigste.

Also... Lass uns einfach die Bilder von dem Weihnachtsmarkt in unserer Stadt euch zeigen.

Dear Steemians...

a few days ago we took our little imp to the city center to visit the christmas market.
Normally she doesn't look excited at all whenever I put on a snow jumpsuit or a thick jacket and trouser then take her out in the ice cold weather.
But this time she looks happy anyhow.
Maybe because she could watch the reindeer carriage of St. Claus,
the sparkling blinking colorful lamps or maybe because there are a lot of children around.

Whatever, the most important thing is that she had fun.
So let's just enjoy the pictures <3.
Bahasa Indonesia
Sobat Steemians...

Beberapa hari yang lalu aku dan suami mengajak thuyul kecil kita ke pasar malam natal. Di Indonesia ada pasar malam di kala hari raya lebaran tiba, maka disini pun nggak kalah... ada juga pasar malam buat menghibur anak-anak di hari raya... pasar malam natal.
Pasar malam ini mulai buka begitu memasuki minggu advent , yaitu kira-kira 4 minggu sebelum hari natal tiba.
Disini juga ada komidi putar dan roda kincir untuk dinaiki anak-anak juga lho. Cuma berhubung thuyulku masih tergolong bayi, jadi belum bisa naik komidi putar (mungkin patut disyukuri kali ya, karena dia belum ngerti jadi belum bisa merengek-rengek minta naik hahahaha.
Ntar kalau dah ngerti, begitu ngerasain sekali naik nggak mau turun lagi deh.. bisa bangkrut emaknya, dompetnya bocor wkwkwkwkwkwk.
Cuma sayang bapaknya yang dipercaya jadi tukang foto malah ngga bikin itu foto komidi putar dan kios gula kapas juga kios-kios makanan khas pasar malam. Padahal kalau buat ike, itu yang paling menarik di pasar malam LOL.
Dan sayangnya lagi disini ngga ada kios yang jual martabak, tahu petis dan pisang molen hahaha.
Ya udahlah, kita nikmati aja apa yang ada ya...

Disini kita bisa temui kios-kios yang jual bakwan goreng dari kentang, bakpao ala Londo yang disebut "Dampfnudeln" (isinya selai atau coklat, aneh juga menurutku.
Dulu waktu pertama dengar namanya kupikir Dampfnudeln itu bakmi kukus, ternyata bakpao hahahahaha. Habis "Nudeln" itu kan artinya mie, sementara "Dampf" itu uap panas, jadi kalau digabung mestinya artinya ya bakmi kukus, lha kok keluarnya bakpao hahaha), ada sosis dan daging panggang, ada crepes, waffel, buah lapis coklat, roti baquet disemir saus bawang putih, keju, salami ataupun ham.
Ada juga yang jual salami dari binatang liar hasil buruan: contohnya rusa, kijang dan babi hutan.
Yang khas lagi adalah Glühwein (anggur panas), jadi itu jenis minuman anggur yang dicampur bumbu-bumbu herbal yang diminum panas-panas untuk menghangatkan badan di musim dingin.
Glühwein ini ada yang mengandung alkohol dan ada yang tidak. Jadi bagi yang abstain dari alkohol dan anak-anak juga tetep bisa ikut beli minuman segar penghangat badan ini.
Kalau di Indonesia mungkin semacam bandrek rasa buah kali ya, yang jelas berasa banget rempah-rempahnya.
Kalau mau beli kita mesti bayar jaminan 2 Euro untuk cangkir mug-nya, jadi kita bisa bawa cangkirnya untuk menikmati anggur panas itu dimanapun kita mau duduk.
Kalau ngga mau balikin ya tinggal bawa pulang ngga papa, karena toh cangkirnya udah dibayar sekalian. Jadi kalau misalnya turis mungkin akan dibawa pulang, karena cangkirnya cantik-cantik motifnya.
Tapi kalau orang lokal sih biasanya dibalikin, lumayan juga kan 2 Euro per cangkir.
Kalau pergi sekeluarga dan beli semua kan sayang juga. Mana dirumah kan udah punya banyak cangkir juga hahaha.
Jaminan ini penting, soalnya saking ramainya, meskipun ngakunya mau diminum ditempat, emangnya penjualnya bisa ingat siapa yang tadi udah balikin cangkir dan siapa yang belum hahaha. Jadi mending suruh bayar aja cangkirnya sekalian, ntar kalau mau duitnya balik tinggal cangkirnya aja dibalikin lagi, praktis dan nggak perlu ada ribut segala hehehe.
Biasanya si kecil BT kalau dipakein baju tebel-tebel dan diajak keluar dingin-dingin gini. Tapi kali in dia tampaknya seneng tuh. Mungkin karena bisa liat kereta salju terbangnya santa Claus, lihat lampu-lampu kelap kelip atau karena ada banyak anak-anak juga disekitarnya.
Yang jelas dia tampak hepi, itu yang penting.
So... mari kita nikmati aja foto-fotonya ya.
---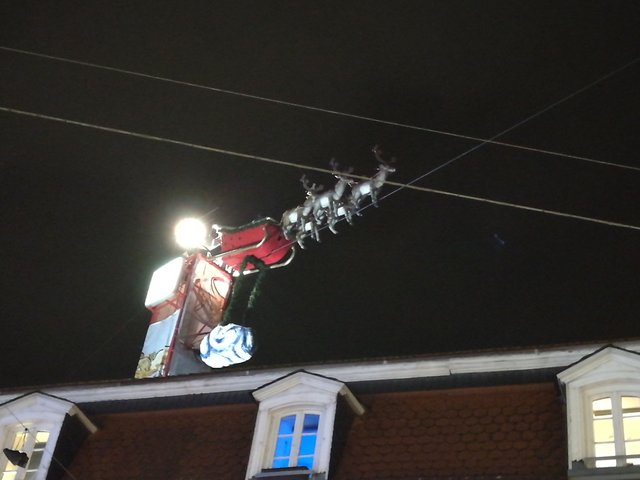 ---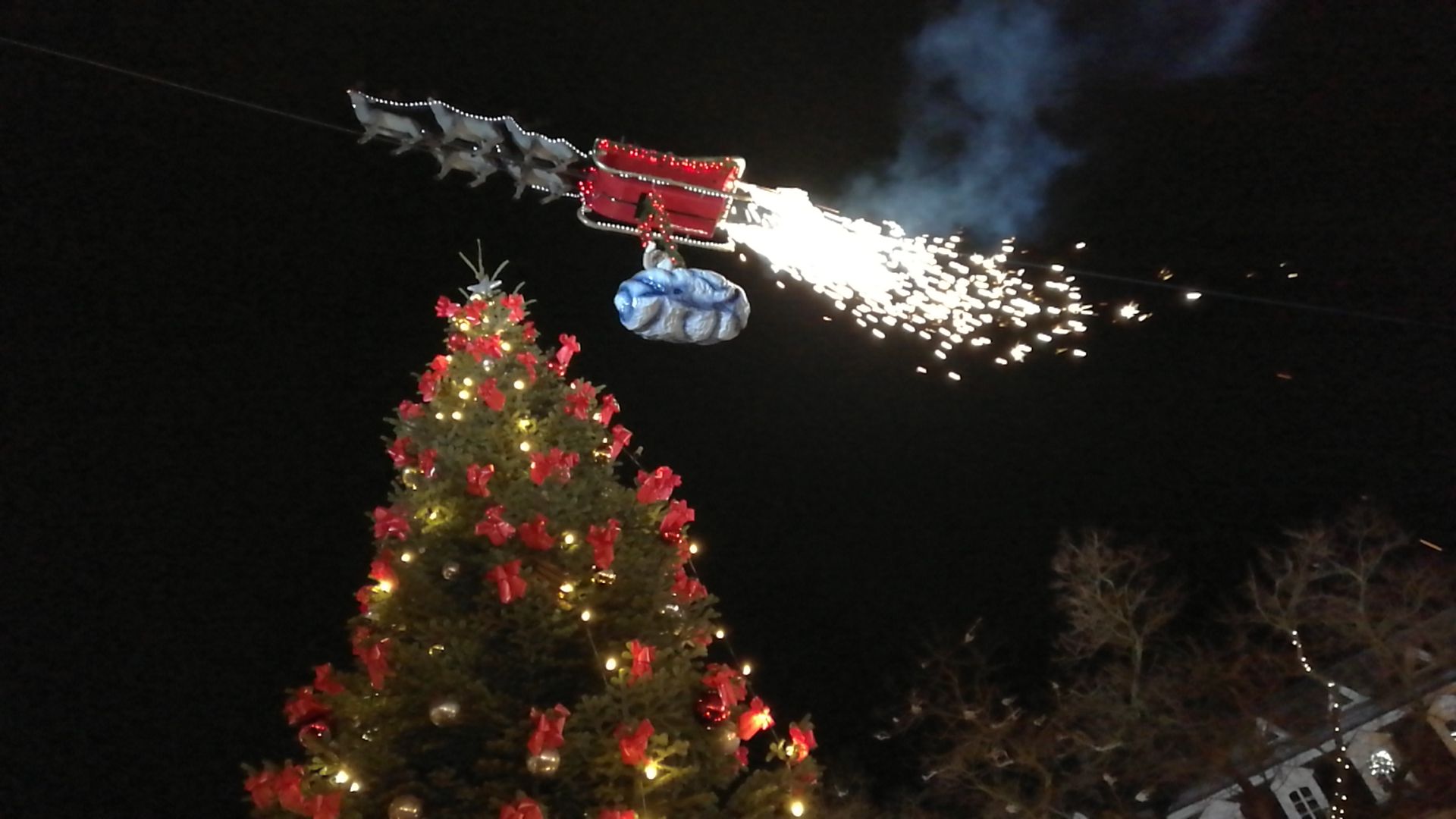 ---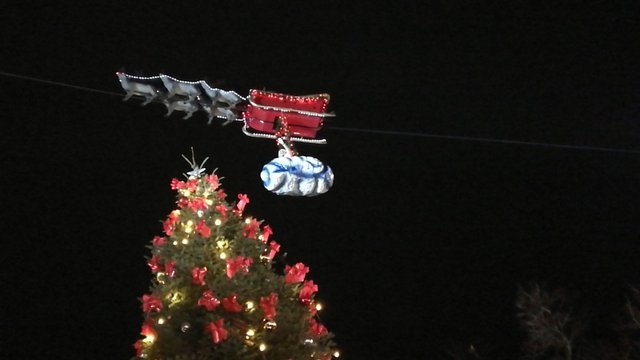 ---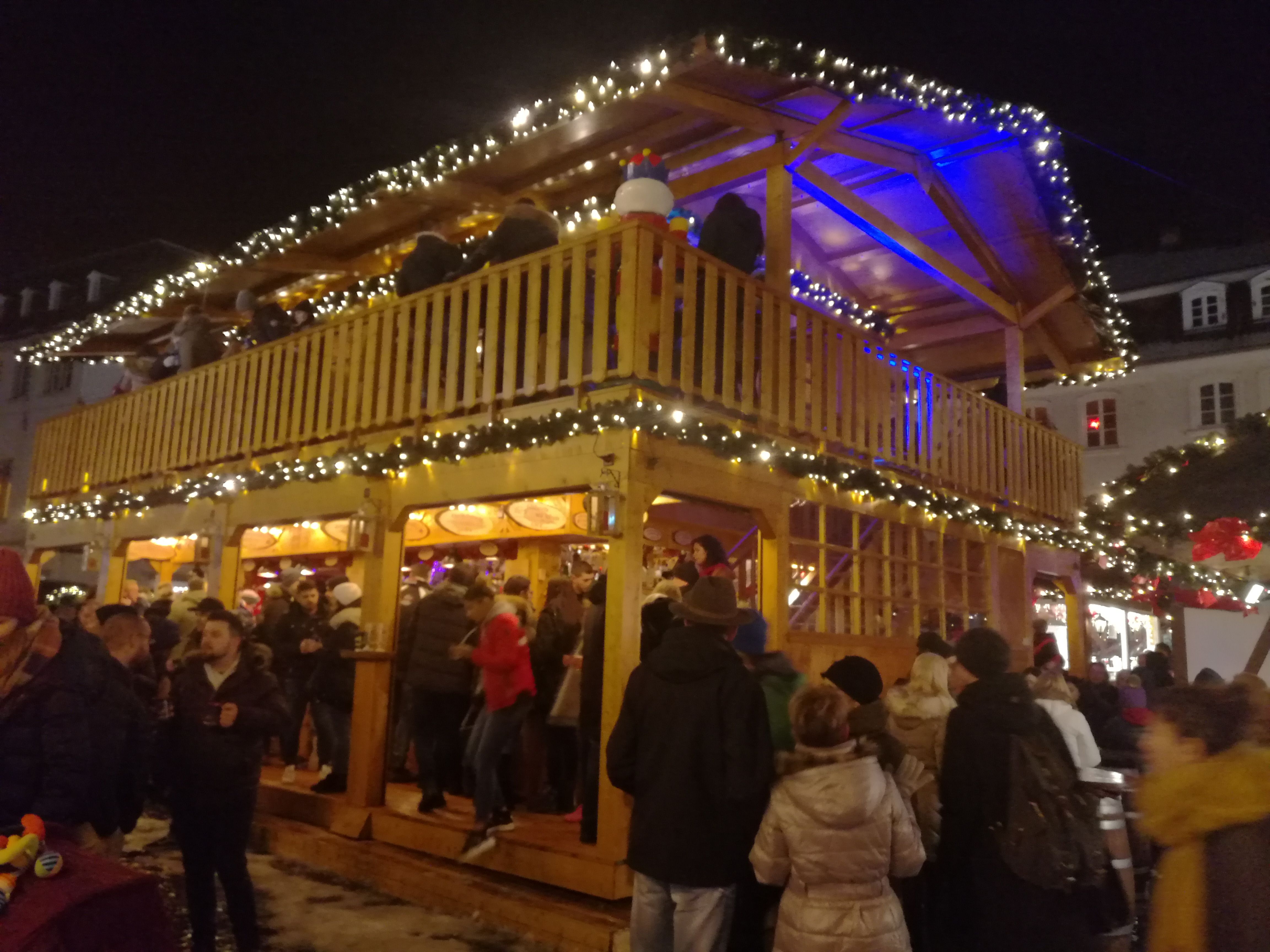 ---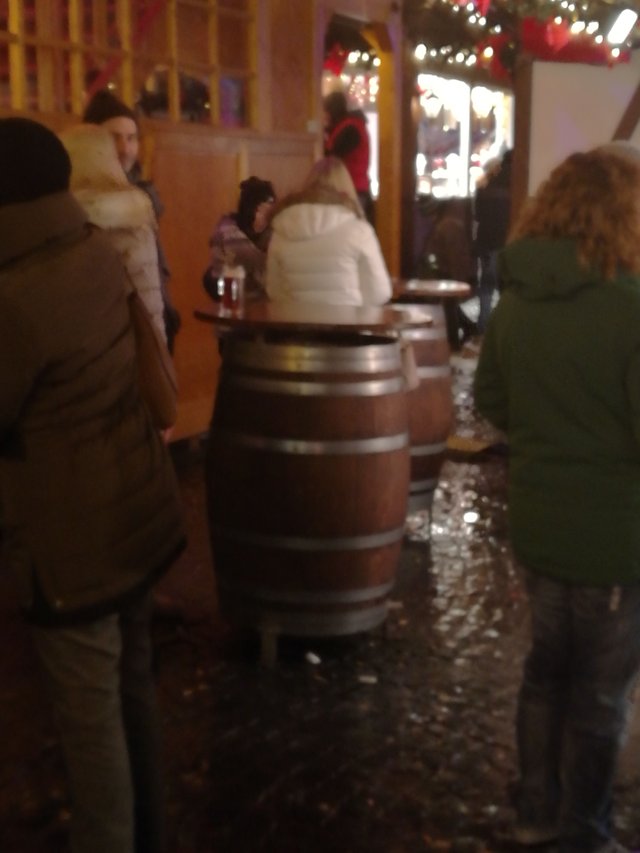 ---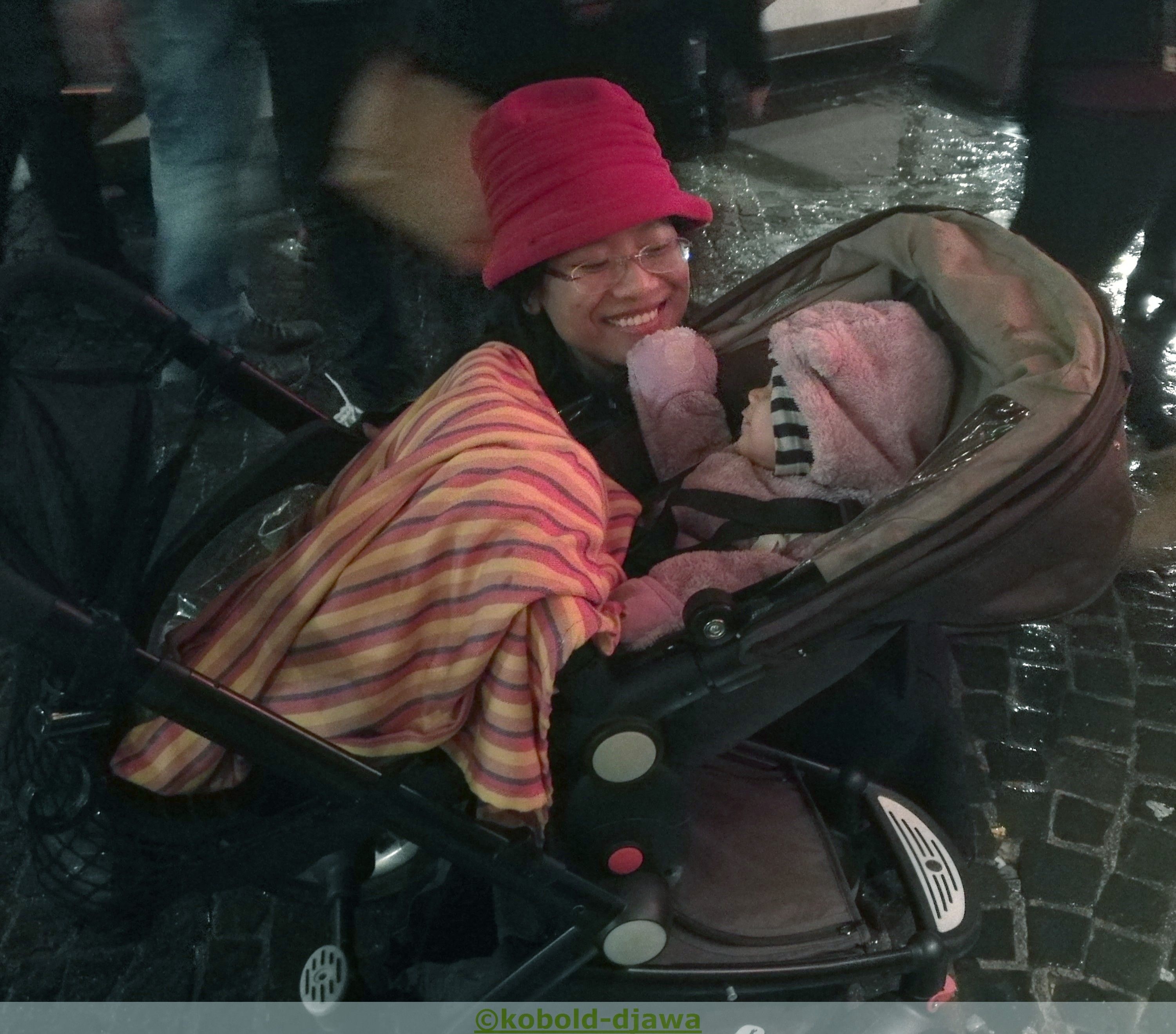 ---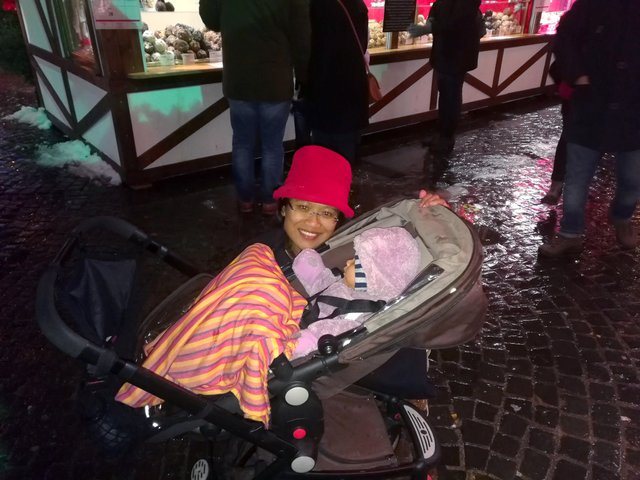 ---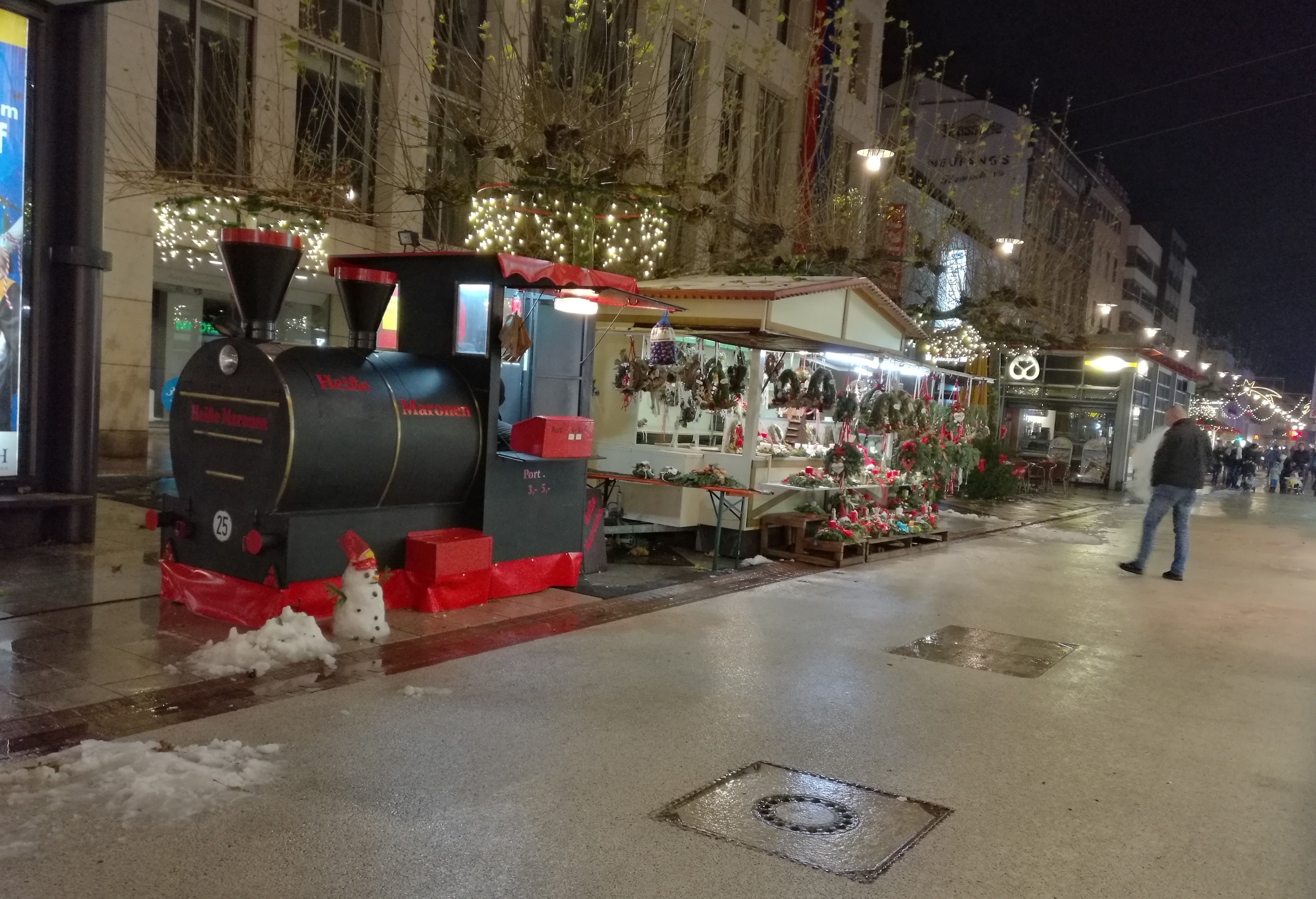 ---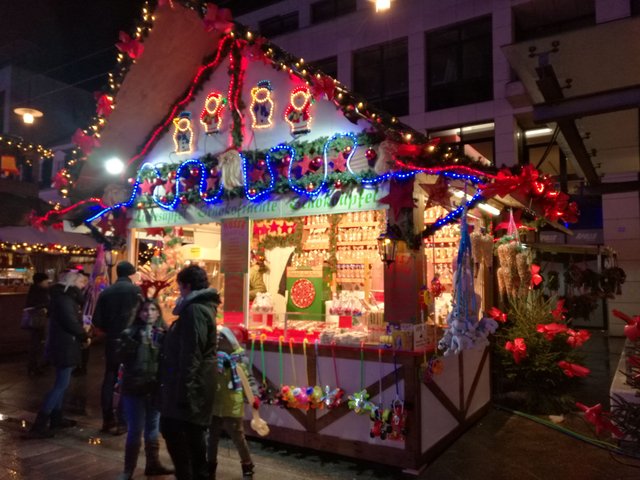 ---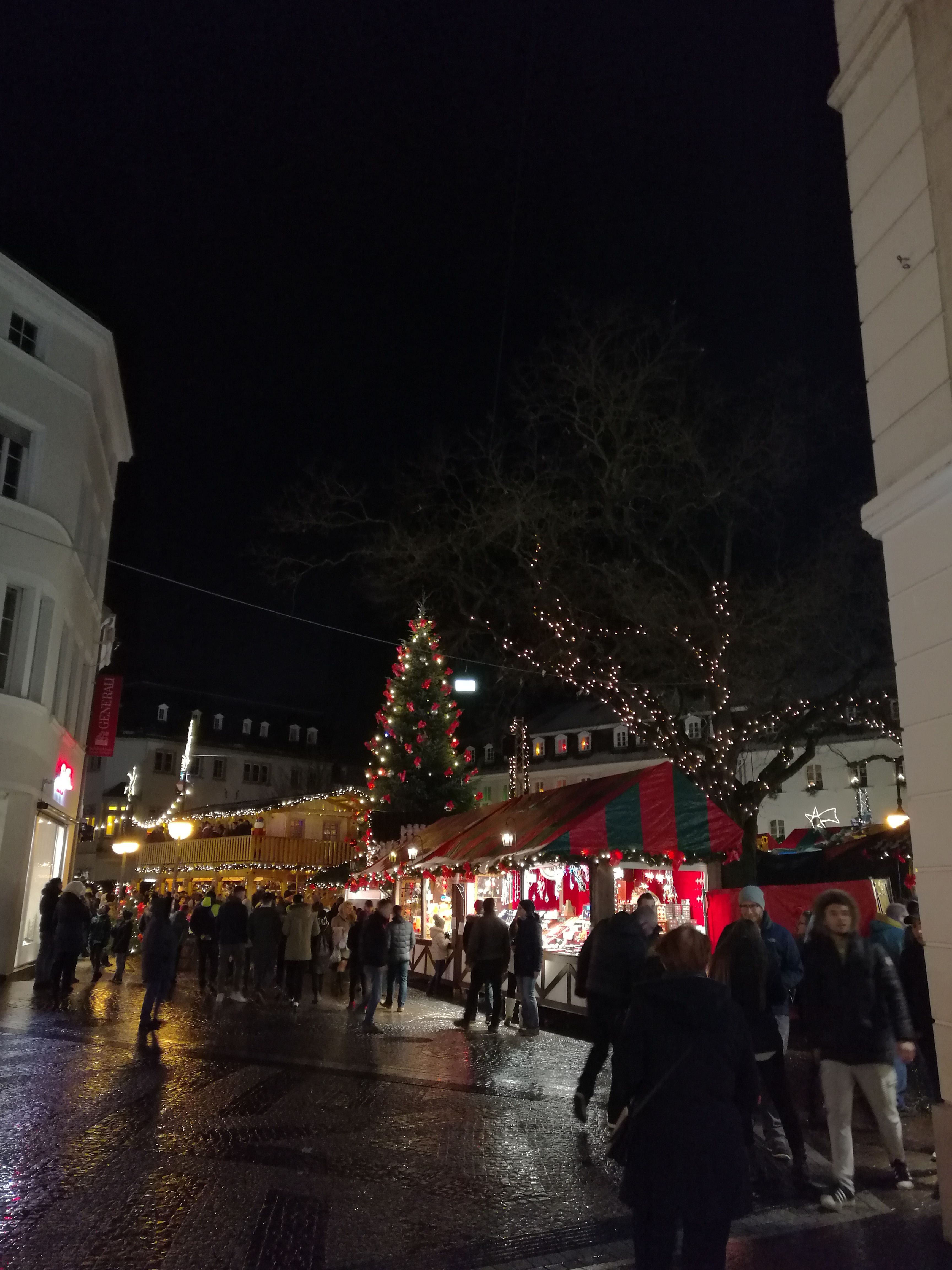 ---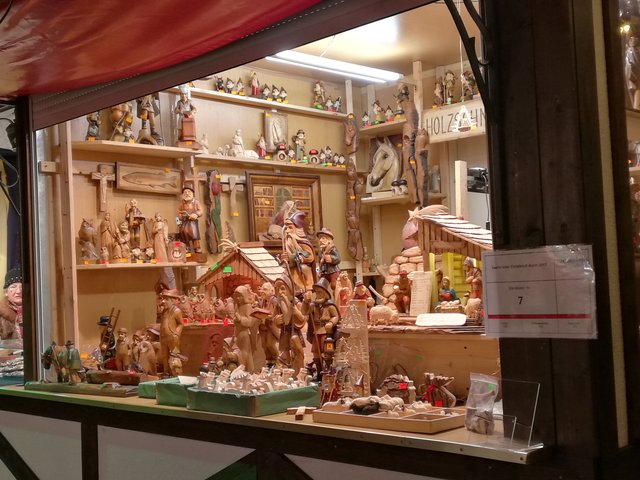 ---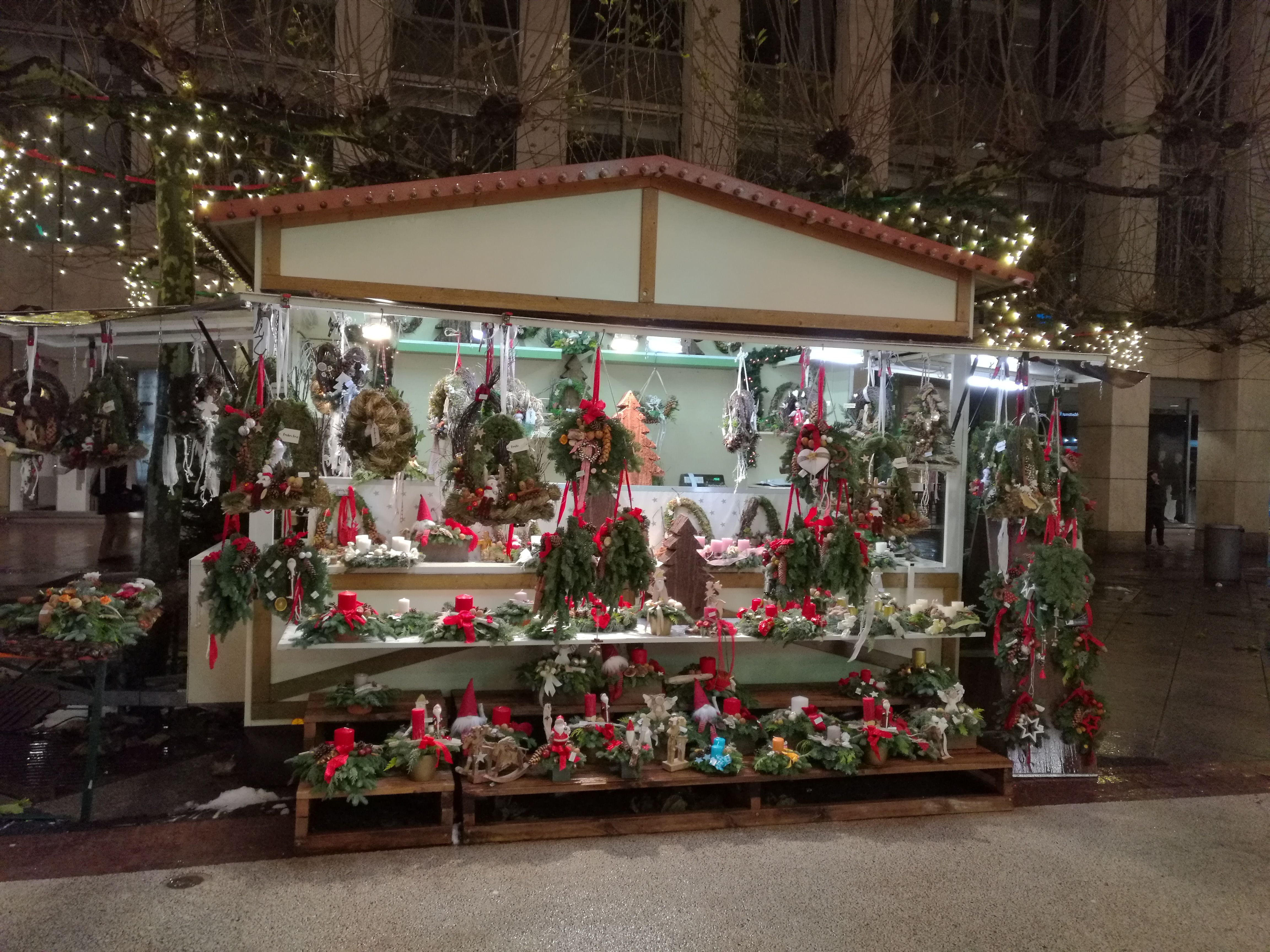 ---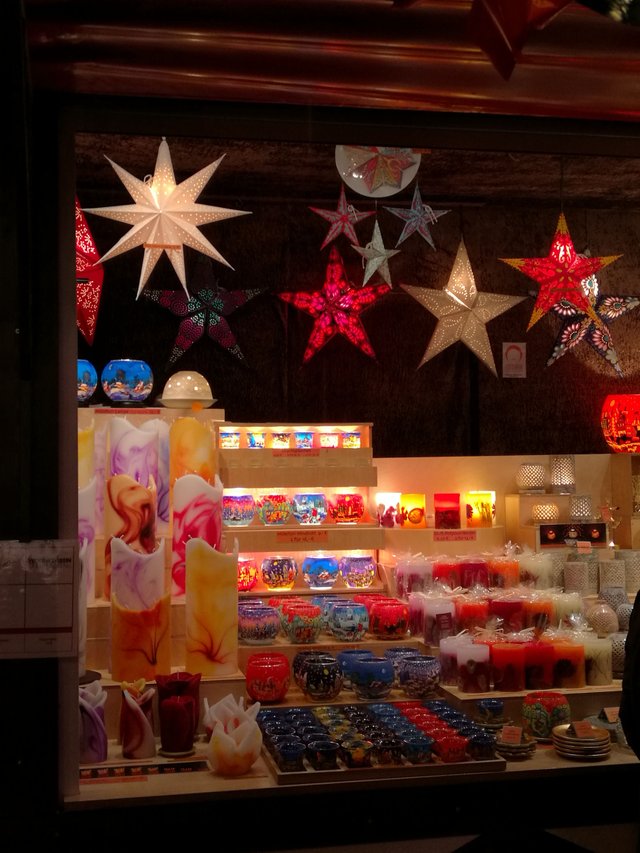 See you next time :-)
Here below you can click the D-Tube Video of St. Claus reindeer carriage.
---
▶️ DTube
▶️ IPFS
---