Hello everyone.
It's been a month since my last cleaning adventure and I must admit I kinda missed it! That's why today instead of skating I decided to take a walk at the forest of Ioannina city and at the same time clean the trash I was gonna find. And if you are wondering, YES, people throw their trash at the forest!
After 30 minutes, I ended up filling the bag I was carrying with tossed plastic bottles, coffee cups and many more. Once I found a trash can, I disposed them and that was it. Job's done.
This vlog is my contribution to the @cleanplanet project. You can find out more about it at their website
Thank you all for watching and supporting me.
Have a great day and SKATEFORLIFE.
Music : Lo-fi Type Beat - Rain
Find me Here
Steemit.com : https://steemit.com/@knowhow92
Instagram : https://www.instagram.com/haris_housos/
fTR_Crew Youtube (Brave Browser creator) : https://www.youtube.com/user/pwrepous...
Knowhow92 Youtube : (Brave Browser creator) :
https://www.youtube.com/channel/UCJTN...
Twitter : https://twitter.com/theocharis_ch
Palnet : https://www.palnet.io/@knowhow92
Creativecoin.xyz : https://www.creativecoin.xyz/@knowhow92
Steemace : https://www.steemace.io/@knowhow92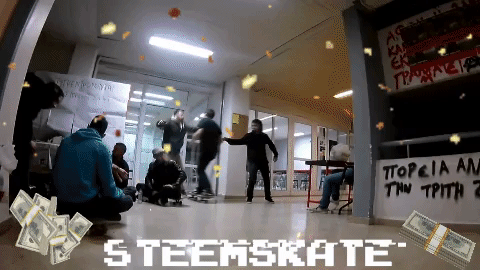 ---
▶️ DTube
▶️ YouTube