2020 is near and these are my plans for helping Steem grow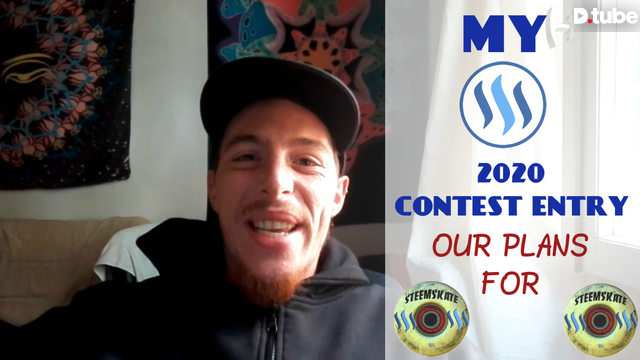 ---
What's up beautiful people?
@Pennsif is organizing an amazing contest for all us Steemians asking us what are our Steem plans for 2020 and how will each one of us contributes to our favourite blockchain.
Here is the link
I am not good at blogging but I guess I must write some of my thoughts cause some people don't always have the time to watch a 5 minute video.
If you've been following me for a while you know that I constantly upload skateboarding videos and posts on @dtube and Steem and that I am behind Steem's blockchain skateboarding community called @Steemskate.
Steemskate started as an idea 2 years ago and never stopped. Skaters are constantly uploading skateboarding videos and posts and things just keep getting better and better.
Steemskate is organazing weekly contests like "Game of @Steemskate" and many #steemskaters organize their own contests like @Stickchumpion's "#40poundtricks" challenge so you can pretty much say that there is always something going on in our community.
Despite the low Steem price, @steemskate's curation trail is standing strong with an over $0.50 upvote for every skate content published on Steem. A big upvote is definitely a huge motivation to keep posting content so if anyone of you wants to support our community feel free to join @Steemskate's curation trail on Steemauto.
Our plans
A lot more are explained at my video but I'll just highlight our most important goal, to bring as many skaters as we can in here.
Our plan is to target all these people that share their footage daily on Instagram and bring them here.
There are more than 17 million posts with the tag skate on Insta and more than 3000 posts daily. If just a 10% of these people decides to give Steem and @dtube a try and sticks with us it's gonna be awesome.
Skaters love posting stuff and making money from their skate clips and photos cause money can buy them fresh skate gear. This is our goal or dream if you prefer, to be every skater's sponsor. Big skate companies are gonna love this. More money on a skater's pocket means more money spend on skate gear which means that skate companies who utilize Steem and work with us will skyrocket in sales.
We are in the talks with a couple of Greek skate companies and things are looking good. It's just kind of hard to explain a company the benefits of utilizing Steem so we need more time and more solid proofs to convince them that joining our blockchain will be a huge benefit for them.
In conclusion
@Steemskate will keep pushing the skate scene on Steem and onboarding new skaters from every corner of the planet. It is every #steemskater's duty to promote Steem and @steemskate and once the communities and SMT 's are in the game it's gonna be much easier.
Thank you all for watching and reading today's post and I wish good luck to every other participant.
Much love and Steem on!
Find me here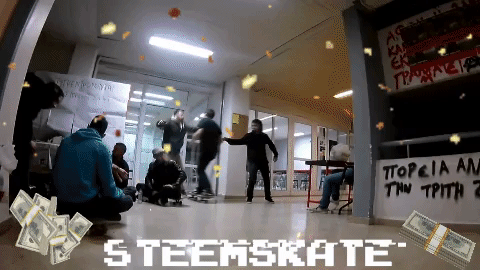 ---
▶️ DTube
▶️ IPFS