What's up people?
If you've been watching my videos you know that I just love #Treflips (or 360 Flips). In my opinion, Treflip is one of the most beautiful and iconic tricks in skateboarding and a must-learn trick for every skater out there. That's the reason I decided to challenge myself and see how many Treflips I can land in a row! The only thing I 'll tell you about today's video is that things went better than expected!
Enjoy today's #steemskate edition
Thank you all for watching and supporting me my friends and if you want to see more skateboarding check out our awesome community on Steem called "Steemskate" in which you actually own your content and getting paid for it.
Hit the sign up button and join the fun.
Here is the link
https://steemit.com/@steemskate
Much love to everyone and have fun.
Find me Here
Steemit.com : https://steemit.com/@knowhow92
Instagram : https://www.instagram.com/haris_housos/
Youtube (Brave Browser creator) : https://www.youtube.com/user/pwrepous...
Greek Youtube channel (Brave Browser creator) :
https://www.youtube.com/channel/UCJTN...
Twitter : https://twitter.com/theocharis_ch
Palnet : https://www.palnet.io/@knowhow92
Creativecoin.xyz : https://www.creativecoin.xyz/@knowhow92
Steemace : https://www.steemace.io/@knowhow92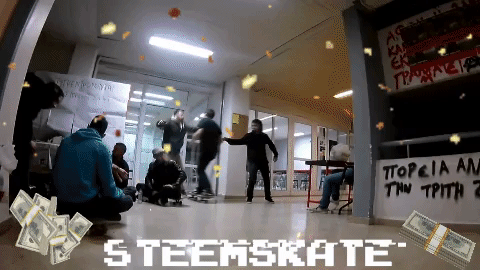 ---
▶️ DTube
▶️ YouTube