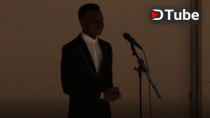 ---
Dear Steemians! Thanks for 500 followers.

I can not express how grateful I feel. Thanks for each Comment on my posts, thanks for each UpVote you gave me, thanks for each Resteem you did on my articles, and thanks for being my new friends.
As I learned how special this moment is for me, I feel obliged to share this feeling with someone, and I feel obliged to make more people feel the same way. I would like to use this opportunity to share my humble thoughts about my great friend and poet, Samkeliso Samu Dlamean - @getronemone, who recently joined this amazing Steemit platform, and already did a great job in first two weeks.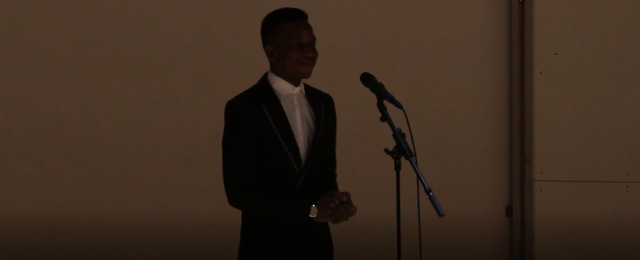 This shout-out is for him since I really feel that he has a great potential as a young poet on this platform. I am that after you watch this video on DTUBE, you will feel the same. Please, do. Please, listen to this amazing piece of work he presented yesterday on the UNICEF presentation at United World College Robert Bosch in front of more than hundred people. He got a big applause from them, and I am sure he will get it from you.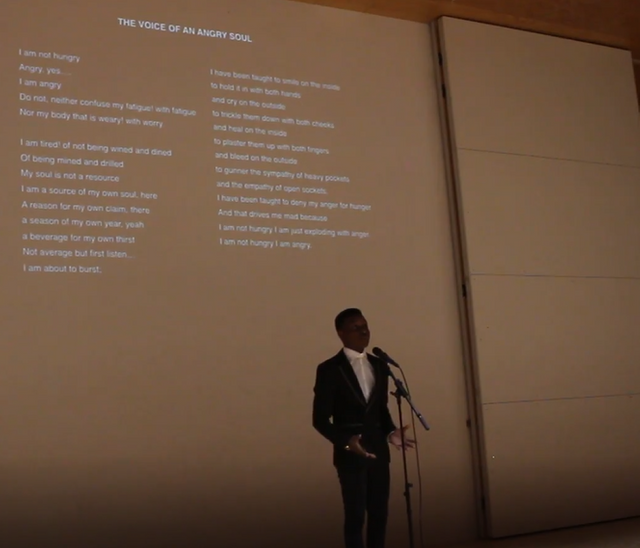 If you find it interesting and motivating as all of us did yesterday, please give your feedback, upvote, or resteem. All of your contributions will be donated to him as a motivation to keep working hard on this platform and friendly present form all of us. His talent is not just god given, but it is worked on every day. DEFINITELY worth of watching.
To follow up, you can find and read text from here:
The voice of an angry soul
I am not hungry
I am angry
Do not confuse my fatigue! with fatigue
I am not tired, I am tired!
I am tired! of not being wined and dined
Of being mined and drilled
My soul is not a resource
I am a source of my own soul
A reason for my own claim,
a season of my own year
a beverage for my own thirst
I am not average I am first
Stretch your ears wider I am about to burst;
I have been taught to smile in the inside
to hold it in with both hands
and cry on the outside
to pump them out with both eyes
and heal on the inside
to conceal them delicately with plaster
and bleed on the outside
to wet the dirt with blood that will catch the eye
with blood that will say, I am not angry I am hungry.
no No NO!
I am not hungry I am angry.
Put the headphones, relax, and enjoy.
@keyss
---
▶️ DTube
▶️ IPFS