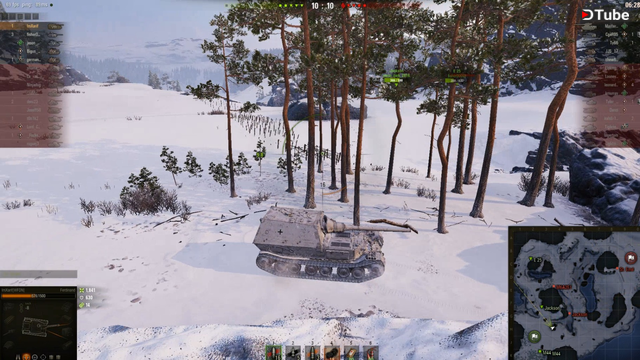 ---
Sorry about the stuttering in the beginning of this video, my computer has been having some difficulties running OBS and WoT simultaneously lately. I really wanted to upload it anyways though, 'cause this was an awesome fucking game. The stuttering stops right as the game starts, so I figured it was passable.
The Ferdinand is the biggest tank I have in my garage right now - it's a German Tier 8 monster with a Tier 10 gun on it. Big boom boom = fun as hell. I got the top damage in this battle without even having to go far from the base... If you watch the OBS capture you'll see that the competition came to me instead. At best, this game was the product of 50% luck and 50% skill. Arty saved my ass at the end there.
Patience is one of the most important traits you can have as a Tanker IMO... Staying hidden, and ready. Having patience isn't the same thing as 'camping', however... You can be patient and still move when necessary.

---
▶️ DTube
▶️ IPFS
Posted with
@steem-plus