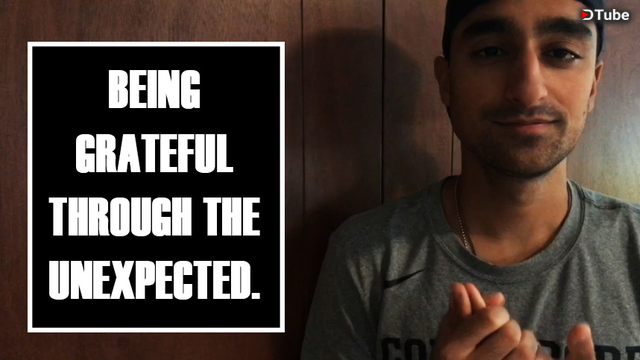 ---
I truly believe that gratitude can help us see the light in any situation. And what better situation than that which we do not expect, nor want. A friend of mine just found out that she received this huge opportunity and has to move back home to Europe, when we were supposed to spend the next number of months exploring a new country we both just moved to. Funny how your plans for months shift just with a single email arriving in your inbox.
BUT. This is a major opportunity, and thus, we must be grateful! Also, we can be grateful for the time that we DID HAVE to explore and film, rather than regret the time that we won't have.
Life truly is about embracing what we do have come our way...and learning to let go of the things that don't. Because who knows if those things that don't come our way weren't meant to for good reason?
About 2 months ago, I made a video about losing 2 friends in one week, in separate accidents. Forget the situation I described above....that was truly unexpected and tragic. And it was hard. Really hard. But, even then, since they passed so young, again...the focus became on appreciate the time, the adventures, and all the memories that WE DID HAVE together, rather than what was to come.
This is the story of our lives: there will inevitably be unexpected moments. But it is all about how we respond to them that really counts...it's about how we take them on that truly matters.
---
▶️ DTube
▶️ IPFS