VLOG 013: Why You Should Study History [DTube]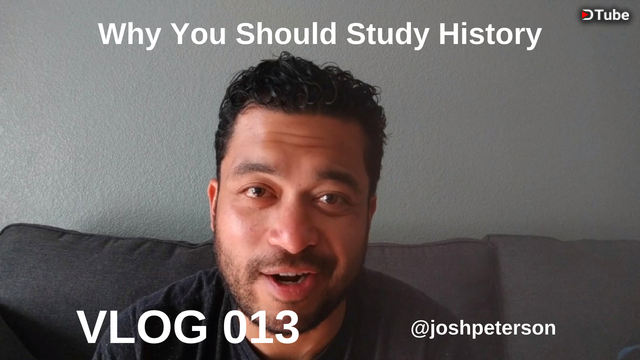 ---
In this vlog I talk about the importance of studying history, especially the history of computer science, for understanding our present day.
You can view the Crash Course series I mentioned here.
If you're viewing this on Steemit, make sure to click on the image at the top of the post to view the video.
As always, upvote, share, comment, and follow, and thank you for watching.
Josh
---
Music Credit: LAKEY INSPIRED
Track Name: "Days Like These"
Music By: LAKEY INSPIRED @ https://soundcloud.com/lakeyinspired
Original upload HERE -