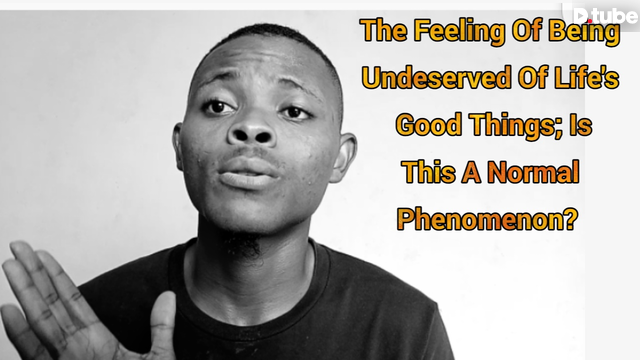 ---
There are sometimes we undergo some series of good events or good turn out of events in our lives and due to the fact that we might not have been exposed to such an amazing form of experience in our our lives it may begin to seem unusual or it may begin to seem as if we might not deserve it. This is simply because we feel that we haven't really put in hard work for the larger input that we are getting in other words that it feels as if we have put in less output and we are getting more input for the less we give out. This mindset makes us question if we are totally deserve of the good thing start once in a while happen in our life especially if it is constant or frequent.
The truth is that in life whatever happens either good or bad isn't really a testament of what we have done sometimes it might be something that someone close to us has done and now we are reaping the dividends that means that there isn't simultaneous action for simultaneous results because it might be delayed proportion.
That said, whenever good things are happening to us we are totally deserving of it because at one time in life we might have put in hard work which we might have currently forgotten.
---
▶️ DTube
▶️ IPFS