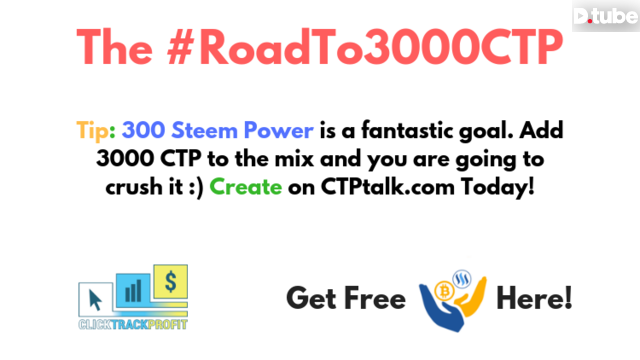 ---
Changing things up....
Did you know that you can hit two goals at once here on Steem? Well, even more if you start the tag abuse, but we're trying to respect the tag!!!!!
Welcome to the Road To 3000 CTP...
CTP Token is the currency of our little slice of the blockchain...And we want to reward you for creating content on CTPtalk.com
We have an entire group of people LOOKING to upvote you so that you get to 3000 CTP tokens VERY quickly...And hey, you earn Steem along with it, so it's a win win!!!
Thank you so much for all the awesome comments last week....Tons of fun!
Remember, I will CONTINUE to upvote all your comments plus send you a @SteemBasicIncome unit as well!
---
The Union Is Here!
Blockchain meets Affiliate Marketing....
=> CTP Condenser - https://www.CTPtalk.com
=> CTP Token on Steem-Engine - https://steem-engine.com/?p=market&t=CTP
---
▶️ DTube