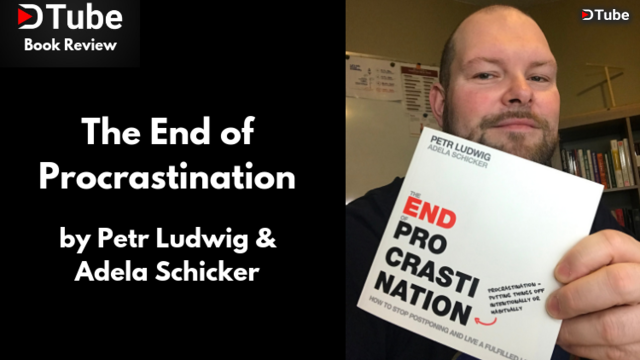 ---
Shocker!
I read a book this week and we have back to back @dtube book reviews :)
And The End of Procrastination was worth every minute I invested into reading it....
What an awesome book!
I've read a lot of books in my life and every now and again one book sticks with you....For years and years. I feel that way about The Bible, Purple Cow, 48 Laws of Power, Winning With People, No Excuses....And I believe this book will be right up there...
The End of Procrastination is broken up into 4 main sections;
Motivation
Discipline
Outcomes
Objectivity
Each progressing you through learning how to identify traps that lead to procrastination. And steps on how to break free of it and never return.
That section about 'learned helplessness' struck a major chord with me and I know it will be a few pages I will re-read for years to come.
Filled with awesome graphs and images, this book is a powerful read that will help you in all aspects of your life....
I HIGHLY recommend it!
---
▶️ DTube
▶️ IPFS