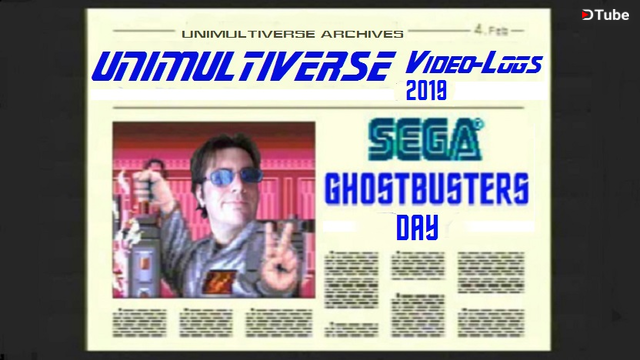 ---
UNIMULTIVERSE Video-LOGS 2019 SEGA GHOSTBUSTERS DAY
A month late, but here is my usual Sega Ghostbusters day video for 2019. Uploaded to BitChute on March 3rd, and DTube on March 4th... a month late, as February 4th is Sega Ghostbusters day.
BitChute: https://www.bitchute.com/video/86cRXqz3EwvT/
WhaleShares: https://whaleshares.io/@joey-fancy/umv-vl-2019-sega-ghostbusters-day
Twitter: https://twitter.com/Joey_Fancy/status/1102334926362431488
SubscribeStar: https://www.subscribestar.com/joey-fancy
YouTube:
That joke at the start of the video, about serious news issues, but let's talk about Ghostbusters instead... is based on real world events going on at the time of recording, here is a video about someone else talking about it.

and yet an other video here