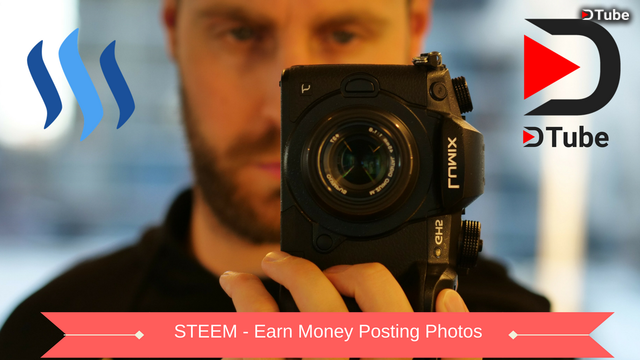 ---
In today's video I am going to show you an amazing application on the Steem blockchain called Steepshot, which is a clone of Instagram. You can earn cryptocurrency rewards for posting your pictures on Steepshot and I am going to show you how in this tutorial video.
Want to learn more about Cryptocurrency?
Enroll in my bestselling Cryptocurrency courses today for only $9.99!
STEEMIT 2.0 MASTER CLASS VIDEO COURSE:
https://www.udemy.com/steemitcryptocurrency/?couponCode=JPACADEMY9
How To Buy Bitcoin For Beginners!
https://www.udemy.com/buybitcoin/?couponCode=JPACADEMY9
If you enjoy these videos would you please SMASH that Like, Upvote, and Subscribe button to show your support!
PLEASE UPVOTE, LIKE & SUBSCRIBE! Thanks for watching :)
Follow me:
Website: http://www.joeparys.com
Udemy: https://www.udemy.com/user/josephparys/
Steemit: https://steemit.com/@joeparys
YouTube: https://www.youtube.com/channel/UC8g_o_0wHJUsp67lJA69yhg
Instagram: @JoeParysAcademy
Click the BELL ICON to turn on my post notifications!
LETS REACH 50,000 FOLLOWERS TOGETHER! ☺
---
▶️ DTube
▶️ IPFS