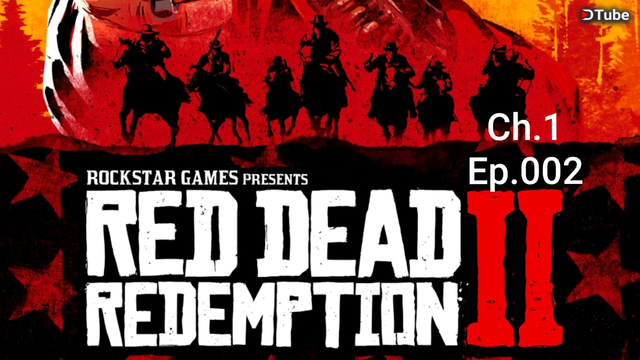 ---
This is EP.002 of the continuing Red Dead Redemption story. If you missed EP.002, I have left the link at the end of this EP. for the ones who did miss yesterday's RDR2 Story series debut here on my YouTube channel.
Just like the previous episode, EP.002 has two missions, "Old Friends" and "The Aftermath of Genesis". You will once again find useful tips and hints like EP.001. These tips will help anyone accomplish the higher Medal Goal (Gold), notes to further help accomplish a Gold Medal, and weapons that you'll obtain in each mission. So without further delay, continue reading below for these tips.
Mission 3 "OLD FRIENDS"
Medal Goals:
*Get 15 headshots
*Catch and hogtie Kieran In under 45 seconds
*Complete the mission in under 15 minutes and 30 seconds
*Kill three O'Driscolls in the same Dead Eye use
*Complete the mission without using any health items
Notes:
These objectives are not complicated, but they do call upon skills that require a fair amount of practice. To kill these enemies in the same Dead Eye instance, you need to "tag" them by moving the aiming reticle to their heads; once all three have been marked, tap R2/RT to fire at the targets in rapid succession.
Weapons:
*Lasso
*Carbine Repeater
---
Mission 04: "THE AFTERMATH OF GENESIS"
Medal Goals:
*Kill each deer with one arrow
*Do not spook either deer
*Get a clean kill on the second deer
Notes:
As long as you crouch-walk at all times, remain out of sight, and secure headshots on the first attempt, you should complete all of these objectives.
Weapons:
*Bow
---
If you missed CH.1 EP.001 the first time, you can link to it here:

---
If you enjoyed this episode, please don't to forget to give it a thumbs up. If you enjoy content such as this, then please SUBSCRIBE to my channel to get all the latest video uploads and updates on new developments to the channel.
REMEMBER that CH.1 EP.003 premieres on Friday, January 11, 2019. That is tomorrow fellow gamers. Hope you will all tune in.
RDR2 CH.2 EP.004 premieres Monday, January 14, 2019.
All tips and hints was taken from the Official Red Dead Redemption 2 Strategy Guide by Piggyback. Check them out at piggyback.com.
---
▶️ DTube
▶️ IPFS