What is @steemmonsters? Join me on a Short Tour - Task 12 Review A Featured DApp - @oracle-d, @dapplovers, and @stateofthedapps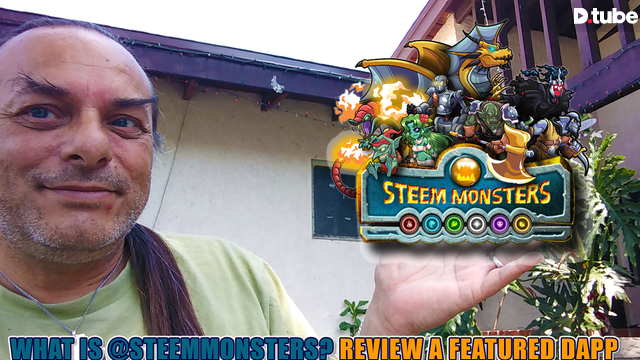 ---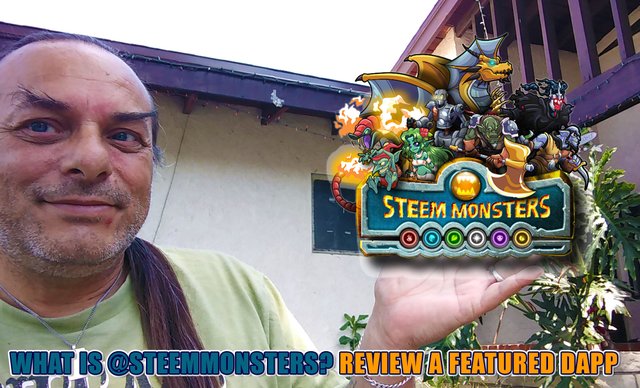 ![1_9Mp6vhgk7_FSlDc6MV8lGg.png](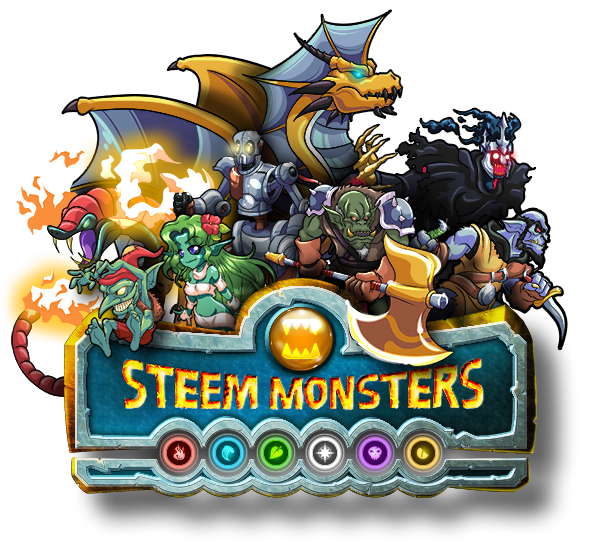 ) --- https://steemmonsters.com/ ---

So, What is @steemmonsters? @steemmonsters is a digital collectible multiplayer card game that is Empowered by the Amazing blockchain technology. You can find out more about this amazing game at their @stateofthedapps Profile Page Here: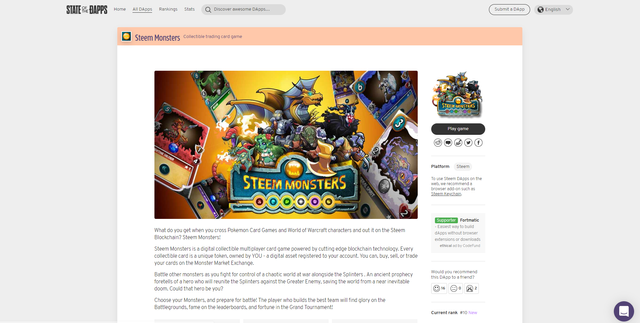 https://www.stateofthedapps.com/dapps/steem-monsters
---
or at their Profile on @steemit Here: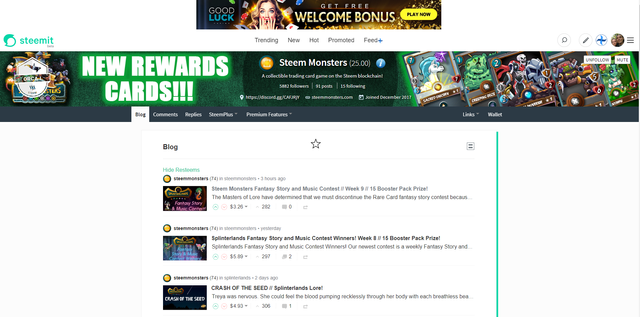 https://steemit.com/@steemmonsters
---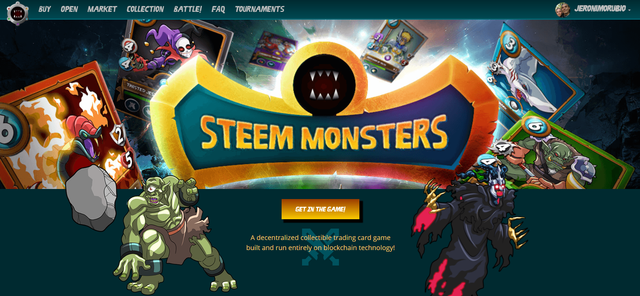 On their main website is where you can access anything dealing with @steemmonsters. You will be able to login to the game their via @steemconnect if you have a #steemit account and begin your journey through your back office.
---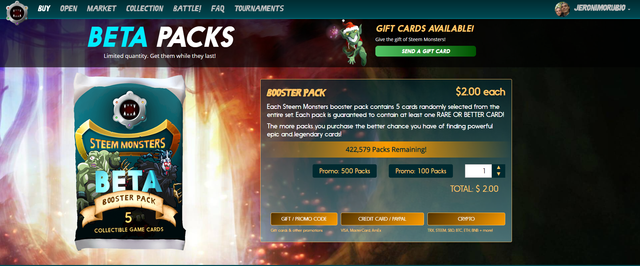 From the first tab, you will be able to buy Steem Monsters Cards with several options whether you have a Promo Code, Credit Card or PayPal or with a variety of Cryptocurrencies.
---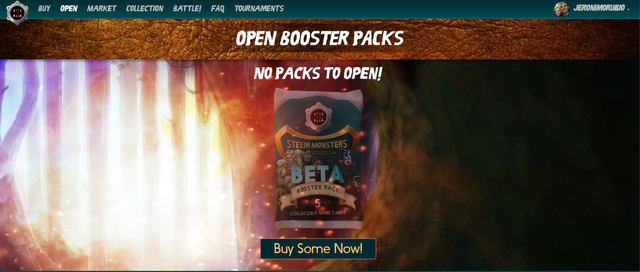 From the Second tab, you will be able to open your packs of cards. Whether Purchased or Won, this is where you can open and view the cards you have either Purchased or won.
---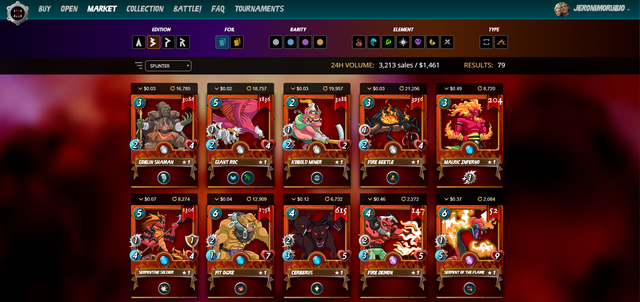 The Third Tab is where you can buy or sell your cards within the @steemmonsters Marketplace.
---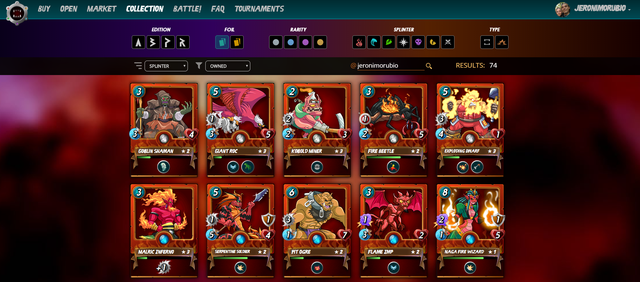 The Fourth Tab is your Personal Card Collection. This is where you can view all your cards at once. Also from this tab, by clicking on each individual card, you will be able to do many things like combine cards, sell cards, lease cards, look at their stats and possible stats, and read the lore about each card.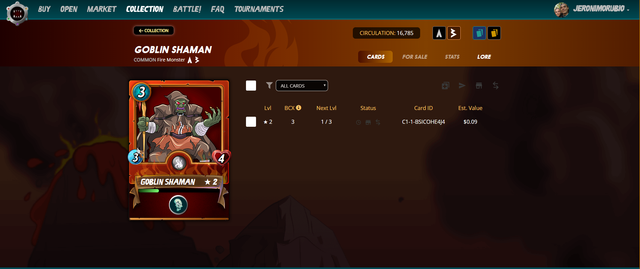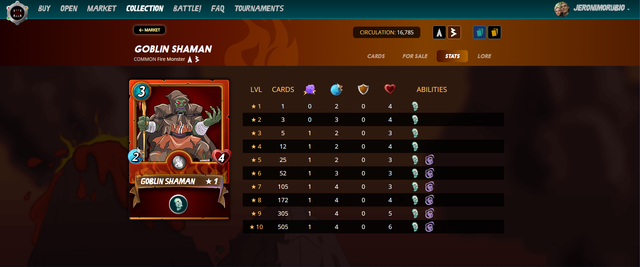 ---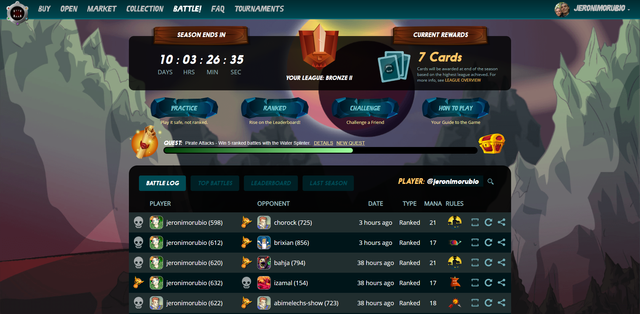 The Fifth Tab is where you begin Your Battles. You have the option to do a Practice Battle, A Season BAttle, Challenge a Friend or learn more about the game and how to play.
---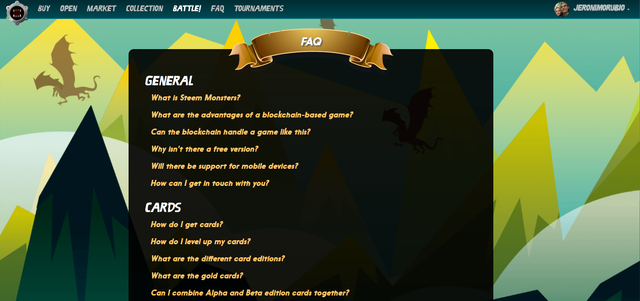 The Sixth Tab is the Frequently Asked Questions or FAQ Page. This page will give you more insight into the game.
---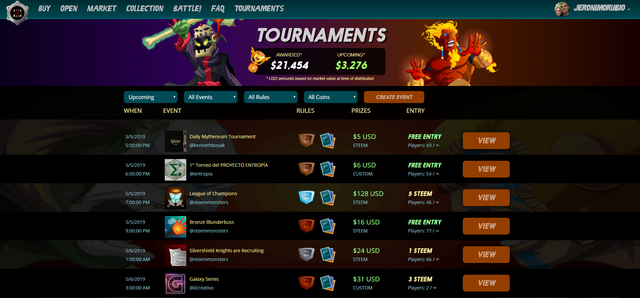 The Last Tab is where you can join in on the Amazing Tournaments where you can win cash or crypto prizes.
---
Pros: I Love everything about this game from the collectible Digital Cards, the Artwork, and especially the Exciting, Action Packed Game Play.
Cons: I can't think of any bad things about this game, and nothing that I would recommend to improve on. A FAbulous Game indeed. 5 Stars from me.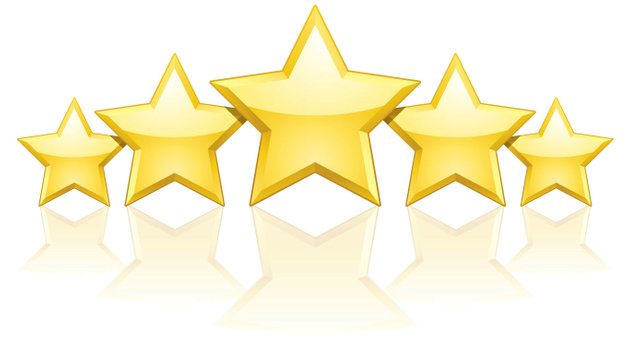 ---


May You always live in the Abundance of Beauty, Love and Be at Peace in Your Heart, My Amazing Family All Over the World and My #dtube and #steemit Family... Go Out and Spread that Joy, Happiness, Peace, and Love Always Every Day. @jeronimorubio
#StateoftheDapps, #DAppReview, #Featured, #steemmonsters, #gaming, #blockchain, #steem

---
▶️ DTube
▶️ IPFS