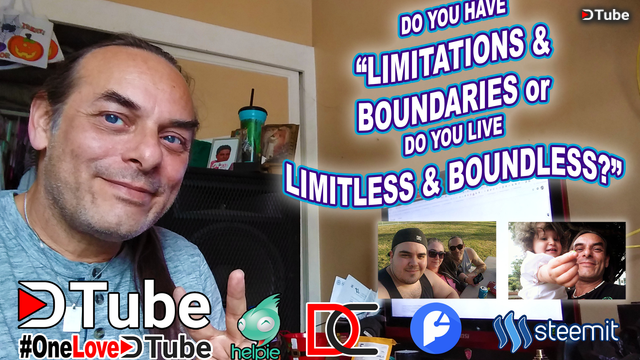 ---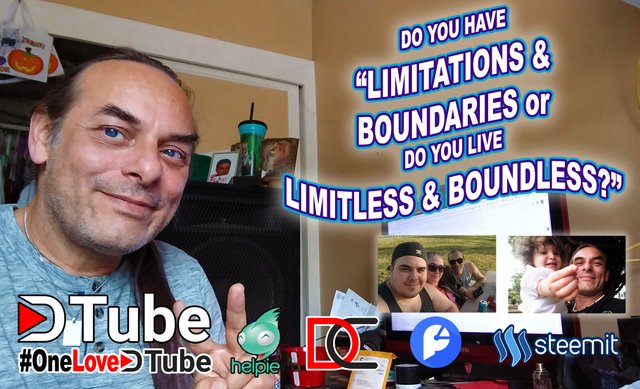 Do You Have Limitations & Boundaries or Do You Live Limitless and Boundless? Let's Talk About Limitations and Boundaries - Mindset for Success

---

Limitations and Boundaries will keep you from Living Your Dreams. Limit your Imagination and Creativity and Keep You Living in that Box that Society Wants you to Live in, in order to Control the Masses. Be free and Live Beautifully Always.

---
Follow me here:
Twitter: https://twitter.com/jeronimorubio16
Youtube: https://www.youtube.com/channel/UCbbG-SIMdWSW02RYKJucddw
Facebook: https://www.facebook.com/JeronimRubioHappyApache
Linkedin: https://www.linkedin.com/in/jeronimo-rubio-923b947/
Instagram: https://www.instagram.com/jeronimorubio1/
I am always So Thankful for All of the Amazing and Beautiful People in My Life like My Fiance Vanja, Our Two Children Angeles and David and All of My Family in Mexico, Norway, Thailand (My Brother @stewsak), and here in the USA. They Are a True Blessing in My Life and I Love Them With All of My Heart.
My Journey Has Been Amazing So Far here on the #steem Powered Platforms and I am Always So Very Thankful and Grateful to all of you Beautiful and Amazing #steemains, #dtubers, @steemmonsters, @dtube, @onelovedtube, @helpie, @dcooperation, @steem-ua, @steemhunt, @steepshot, @partiko, @vladivostok, @dtubedaily, @drisers, @bdcommunity, @nathanmars, #steemnurse, #dtubefamily777, #linkseven77, @prettynicevideo, and all of the DApps and Dev Teams on these Amazing #steem Powered Platforms. I Love All of You as Well.
May You always live in the Abundance of Love and at Peace in Your Heart, My Amazing Family All Over the World and My #dtube and #steemit Family... Go Out and Spread that Joy, Happiness, Peace, and Love Always Every Day. @jeronimorubio
---
▶️ DTube
▶️ IPFS