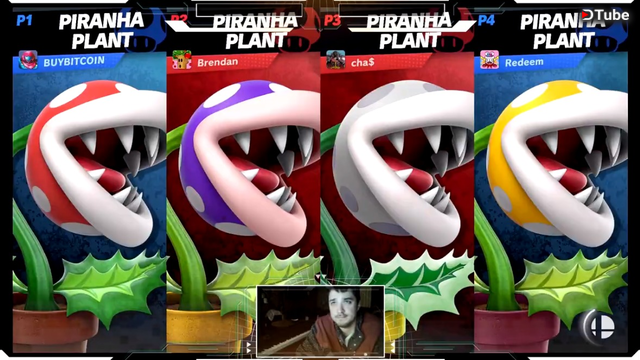 ---
Smash of the Day - Piranha Plant Time!
Super Smash Bros Ultimate
Jan. 30, 2019
In this Smash of the Day, I play as the newly released Piranha Plant in a four player team battle. It's a three stock battle as I team up with another Piranha Plant as we face off against yes.... two more Piranha Plants. Tis the season for Piranha Plants! This one gets off to a rough start, but I buckle down and finish it off with a bang.