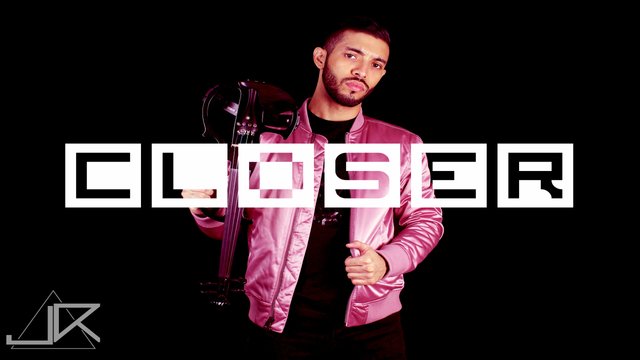 ---
Thanks for watching!! As always Like, subscribe and share this video.
Youtube: https://www.youtube.com/jeanramosviolin
Apple Music: https://itun.es/us/rViKhb?i=1200655715
Google Playstore: https://goo.gl/D35HkO
Spotify: https://goo.gl/MyykGy
Deezr: Available
Itunes: https://goo.gl/FTTMAe
Amazon music: Soon available
BUY MY EQUIPMENT:
-Camera: http://amzn.to/2jyIp4W
-Tripod: http://amzn.to/2kUWaYy
-Violin: http://amzn.to/2kTRZzq
-Lighting kit: http://amzn.to/2kVeYHl
Donate Bitcoins: 3HdVMt3FXQoVjj5GiWnfSYfLhZ7jD7R9VY
Closer is one of the most important songs that I have done so far. I actually discovered it on YouTube when I was searching for new music to listen to. I saw this video that said "The Chainsmokers - Closer (Lyric) ft. Halsey" and it had 300 mill views at the moment (September 2016). When I clicked on the video, I started listening and reading the lyrics carefully. Then, I started to realize that I could easily relate to this song! By the time the video was over I started recording ASAP! The Idea was to release it by November of 2016, but since it was the holiday season, I sadly could not finish it on time because of work. I hope you guys enjoy it as much as I did.
Follow me on:
Patreon: https://www.patreon.com/Jeanramos
Facebook: https://www.facebook.com/JeanRamosViolin
Instagram: https://instagram.com/jeanrc7/
Twitter: https://twitter.com/JCRC7
Snapchat: https://goo.gl/II2B8k
Special thanks: To someone who knows this song represents the beginning of a crazy ass story, that has shown me the power of faith. Never stop believing, you are the only one who knows what you're capable of!
---
▶️ Watch on DTube
▶️ Watch Source (IPFS)