Celebrating Phagwa in Suriname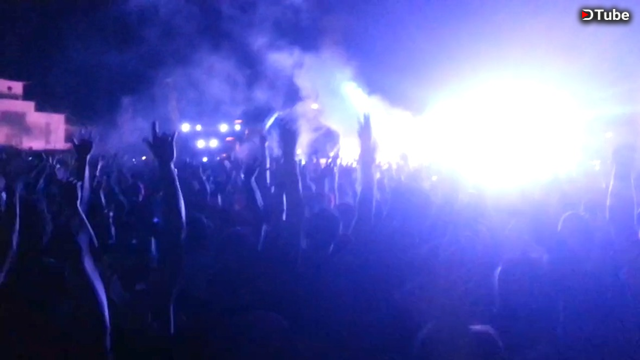 ---
---
Disclaimer: The past week I have really started to enjoy freewriting. I however have noticed a tendency to relate the freewrite to personal stuff. I will look at a way to get at least one fictional freewrite per week.
---
When thinking of the word 'Stitch', the first that comes to mind it an alien who befriends a little girl Lilo in a Disney movie. The second one, however, is a story much closer to heart, with a lasting memory in my life. About 23 years ago, we were celebrating phagwa with all the neighboring kids and some off my friends at my house. Phagwa, are better known as Holi, is a Hindu spring festival, which is on of the most beloved National Holidays in Suriname. For children, this means spraying each other with colored fluids and powdering each other for a large part of the day. It had rained that particular day which made it a little more wet than usual. In an attempt to avoid an attack of one of my friends, I slipped and went leg first into a wall. At first I thought I was ok, but when I saw two huge gaping holes in my shin, I freaked out and started to scream. I had never been so scared in my life and keeps screaming until I was at the hospital. The worst part was, I didn't allow anyone to touch me. Good thing my dad is a doctor, because he was the only one that I allowed to touch me and even than, I kept screaming that it hurt and I could feel the needle going through my flesh while he was putting in the stitches. I remember at one point that a nurse was trying to tell me that there was a girl my age in the next room laughing because I was acting like a little boy and me replying that I didn't care.
Of course, being as active as I was, you can still see the marks on my shin. Not only could my dad only put in the minimum amount of stitches because I kept protesting, I was playing table tennis hours later and playing beach footbal the same week. So the wounds did heal, but the marks are pretty much still visible.
Phagwa in Suriname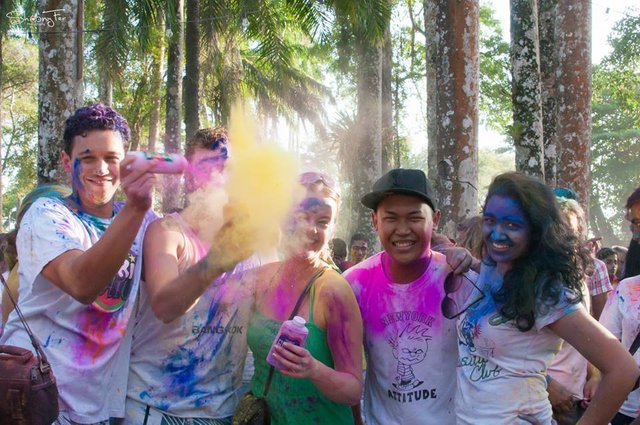 (Photo credits: Shoony Fer, Source: My personal FB).
Celebrations of Phagwa have changed quite a bit. As the holiday has become much more popular among all layers of the Surinamese population, it is celebrated at large by different organizations. The video at the top shows a short clip of the Lustig Phagwa Festival of 5 years ago, the last time I decided to record footage of the event. Visitors have the choice to join early and get powdered first, while others prefer to come at night, just to party. I'll include a link to one of the aftermovies as well. If you are quick, you can spot me at the 0.39 second mark.
For me, this year, I won't be able to join the celebration as I'll be in San Diego for the Social Media Marketing World, so I'll probably missing out on a lot of fun.
---
This is an entry to the weekend single prompt freewrite by @mariannewest. View the full post here.
Be sure to follow @freewritehouse and @mariannewest for fun writing contests.
---
---
▶️ DTube
▶️ IPFS