Who is @nathanmars and what is link777 project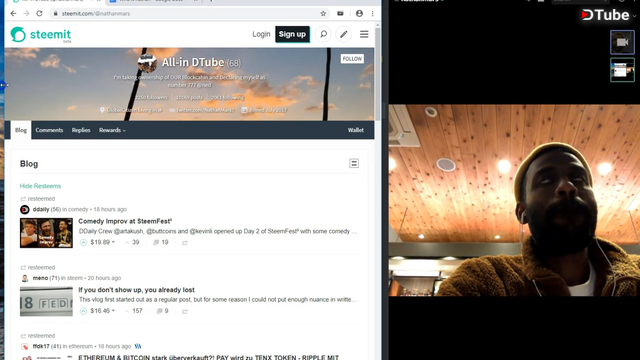 ---
Thanks @nathanmars for taking time to discuss your project with me.
More details about 777 project here :
https://steemit.com/dtubesnapplus/@nathanmars/cugsp6ph
Topics Discussed:
Who is nathan ? what's your background ?
How is living in japan ? how long you been there ?
Which podcasts/youtube channels you listen to?
How often do you check crypto prices ?
Why are you excited about steem and not some other project ?
What is project 777 and Dtubesnap?
What are the 2 problems we should solve ASAP for STEEM ?
What do you think about Ned and STINC in light of recent events ?
Why do you not want people to leave comment under your posts?
Which crypto seems to be popular in Japan ?
What are your top 3 Dapps ...besides Dtube ?
What other bags are you holding ? besides steem ofcourse
What was your big takeaway from steemfest ? what should we change in steemfest ?
Did you watch state of steem ? what do you think?
---
▶️ DTube
▶️ IPFS