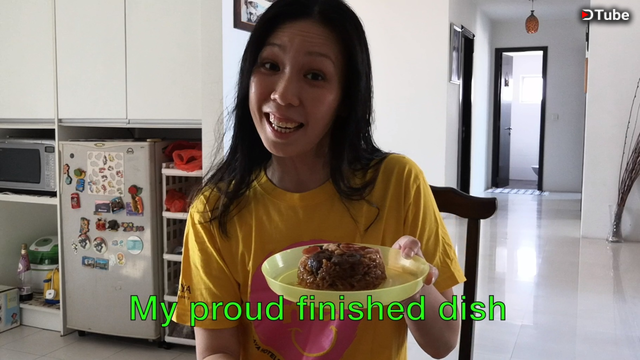 ---
I'm back to my FIRST cooking tryout!
This time is one of the local favourites at the Chinese Dim Sum Cafe - Loh Mai Kai.
It actually translates to Glutinous Rice with Chicken but of course there's also other ingredients.
I'm pretty proud of myself since my Home Food Critics gobble up the entire plate and then another one this morning. Hope you enjoy this video.
---
Special thanks to @nathanmars & @clixmoney who inspired me to start on my journey with Dtube. Now, I just can't get enough of it and I don't want it to end at all. Welcome to the Dtube Revolution and the best part it's evolving everyday ! So, before it's too far ahead, join us NOW.
It's starts with just 1 minute of your busy life!
Record & Upload to