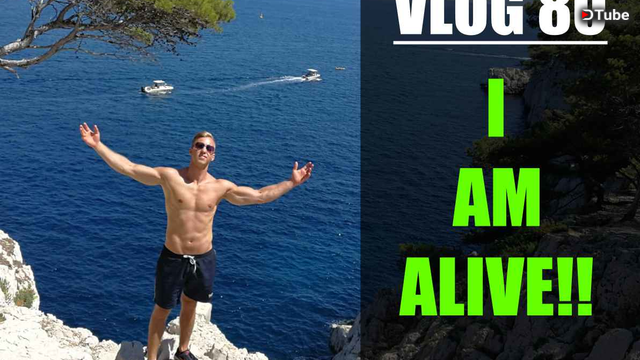 ---
I AM ALIVE!!!
I'm so glad to finally be back on track guys!
I'm sorry for not having uploaded anything in the past 2 months or so?
I was fully into my exams and didn't find any time to do videos.
At first I intended to just reduce the amount of videos but then I recognized that I need every single minute for studying.
I was very hard and I am so happy that I did it now.
After I finished my exams I needed a break.
So I decided to make a roadtrip through the beautiful Cote d'Azur.
I think I will give you some impressions of this fantastic region in the near future.
I really had a great time there. This video I recorded when I started the roadtrip.
I have you'll enjoy my future videos.
Has anything changed in the past 8 weeks?
I noticed at least the prices of Steem and BTC haven't risen yet again haha.
Love for all of you,
Jason - Infinityroad
---
▶️ DTube
▶️ IPFS