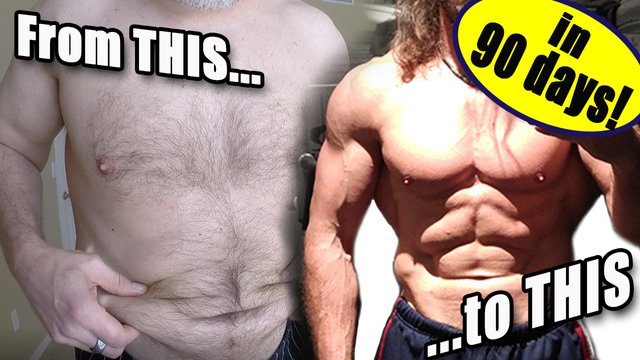 ---
"If I knew I was gonna live this long, I would have taken better care of myself" - George Burns
In a couple months I'm going to turn 50 years old! Half a CENTURY! How the HELL did THAT happen?!? I can't even believe it! When I get out of bed in the morning I, quite literally, feel just like I did when I was 17. It's like I'm getting out of bed and going to high school. But then I walk past the mirror on my way to the toilet and I'm like, "what the hell!?!" That's one old-ass high school student. haha.
I knew when I was producing and editing this video and saw my own transformation with my own eyes, that people would accuse me of taking drugs or taking some kind of supplemental enhancer in order to achieve such dramatic results. I assure you I did ALL this NATURALLY with the same access to the same resources anyone else has:
Here's what I did, in a nutshell:
I started out detoxing my body for two days. I ate NOTHING for 48 hours. All I drank was this stuff called Life Change Tea from https://getthetea.com (No, you do NOT have to take this. You can make it yourself. But I gotta say, this stuff REALLY cleaned me out in a HUGE way. If you do get this Life Change Tea...just tell them HighImpactFlix sent ya. You may get a discount...I don't know. (and NO I'm not being paid to promote this...like I said, you can make this stuff with your own ingredients) I only mention I took this because people say to me, "tell me EXACTLY what you did."
Increased my Protein intake (about 1.1 grams per pound of body weight - per day) I started at 224 lbs. and ended at 190 lbs. (a 34 lb. loss)...but the scale was irrelevant to me. What mattered was gaining muscle. I ate 6 to 7 times a day. Small meals being sure to get in 30 to 40 grams of protein. I ate my protein FIRST at every meal.
Decreased my Carbohydrate intake (I started at .75 grams per pound of body weight - per day and ended with approx .25 - .30 grams)
Drink PLENTY of water! I drank between a gallon and 1.75 gallons per day (be careful with this though because you could flush away too many electrolytes...THAT is NOT good)
Resistance training 6 days a week - EVERY set to failure (many THING they've gone to failure...but they haven't) Going to failure is VERY difficult because your mind tries to convince you that that's all you can do...but you can still do more.
I did HIIT cardio 6 times a week (20 minute sessions) I think this is too much. I would cut that back to 3 to 4 times a week. I think I sacrificed muscle and, as a result, hamstrung my fat burning efforts.
Get PLENTY of rest!
Eat PLENTY of veggies
Take your vitamins (I just took an over-the-counter Multi, Niacin, Liposomal- C, and Astaxanthin) That's it.
I'm NOT a special person with exceptionally good genetics, as you can tell from my "before" pictures. This is something YOU can achieve if you have the desire. As they say, a man will do what he wants to do. Please let this motivate and encourage you to be in the best health you can be in...so that you can be as strong as possible for the harsh things life tends to throw at us. Peace to you and yours...thanks for watching my video...consider sharing it and if you have any comments or questions please feel free to lay 'em on me in the comment section below.
---
► Watch on DTube
► Watch Source (IPFS)