Helamia. Playing Dota2 , Support Lion !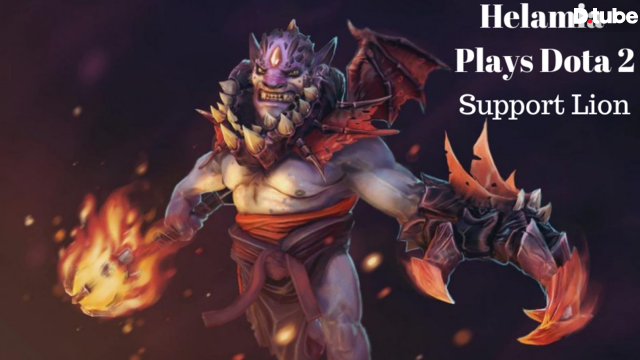 ---
Hey there my fellow steemians.
I've had a flue these last 3 days and took few days off work. Most of the time i was busy taking care of myself and recovering getting better wile taking medicines.
Today i kind of felt somewhat better and didn't have to do much so i started playing a game called Dota 2.
I played this game for 5 years and i still play it sometimes.
I enjoyed playing it since i didn't play it for quite some time so i recorded the match for you guys to see it.
I just hope you like it even though quality is not that high. That's because, my pc is not strong enough and my CPU (processor) cannot handle both recording and gaming.
I have an Intel (R) Core i5-3470 (3rd generation) CPU @ 3.20 GHz with 8 GB of ram and 64-bit operating system on windows 10 pro.
My Graphic card is also a little bit old. I have an Nvidia GeForce 750 Ti, 2Gb.
So that's why my video doesn't have good quality.
Anyway. I hope you guys enjoy my game as much as i enjoyed playing it myself.
Good luck and take care all of you. Best regards from me.
Feel free to subscribe and upvote. I'll try to upload more gaming videos in the future and if i get some better equipment i'll also have better quality. I hope so.
Peace...
---
▶️ DTube
▶️ IPFS