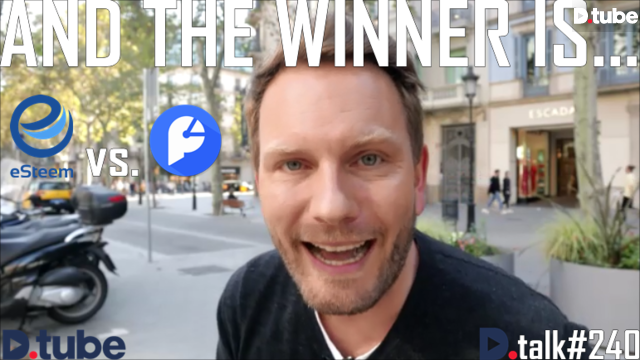 ---
https://www.youtube.com/watch?v=xrN3XpHHHHk
Hi D.tube family.
In the last 7 days I tried to figure out what is the best mobile dApp for the STEEM blockchain - in my opinion.
I used on a daily base @esteemapp and @partiko on both versions, Android and iOS.
The winner for me is clear: @partiko
Find out in the video why.
Thank you for watching and have a wonderful day.
Love from Barcelona
---