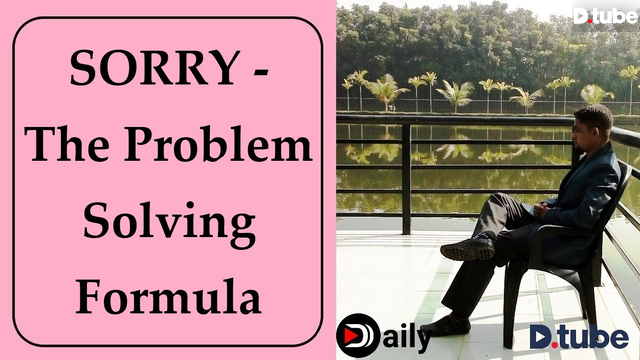 ---
Hello Friends,
Sorry is a short word, which is also very easy to pronounce. But its power or ability is too big, it can solve many difficult problems. We, as humans, can be wrong in our words or deeds, and you know some mistakes are made up of anger or pride, which causes many great problems. Let's talk about this.
Thanks all for understanding.
@hafizullah

Subscribe me DTube: https://d.tube/#!/c/hafizullah

Follow me Twitter: https://twitter.com/hafizdhaka

Add me Facebook : https://www.facebook.com/hafiz.metu

Subscribe my Channel on YouTube: https://www.youtube.com/channel/UCMjwsztBrprT7XWeVwURrjA
---

---

Thanks for understand the value of the green nature for a beautiful and secure planet.
---

---
▶️ DTube