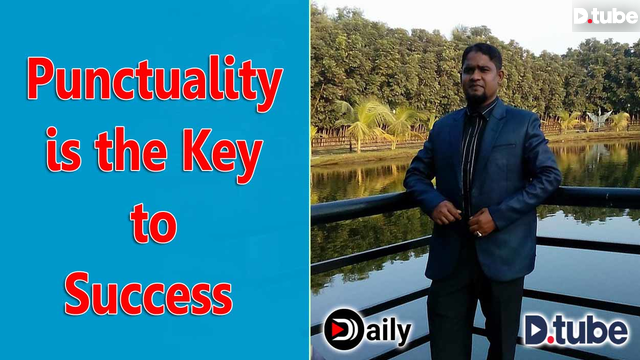 ---
Hello Dtubers,
Good Evening all!
When asked the name of the most desirable object in human life, everyone will answer in the same way, and that is success. People want to succeed in all fields. But what is the most important thing in this case, there are different answers. Because the answers depends on the surrounding conditions. But in this case, I will put the most emphasis on punctuality. Because it is proven that timeliness is the key to success.
We should remember that if we can make time our slave, then in all cases we will succeed. But if we become slaves of time, our lives will become dark and hopeless.
This video edit by Wondershare Filmora Software and the background clip taken from pixabay.com
Thanks all for understanding everything.

Subscribe me DTube: https://d.tube/#!/c/hafizullah

Follow me Twitter: https://twitter.com/hafizdhaka

Add me Facebook : https://www.facebook.com/hafiz.metu

Subscribe my Channel on YouTube: https://www.youtube.com/channel/UCMjwsztBrprT7XWeVwURrjA
---

---

Thanks for understand the value of the green nature for a beautiful and secure planet.
---

We are a self reliant community that is focused on each individuals want and drive to do for themselves. Let us encourage each other as we share our own adventures, learn new skills, meet new people, and build blocks.
---
---
▶️ DTube
▶️ YouTube