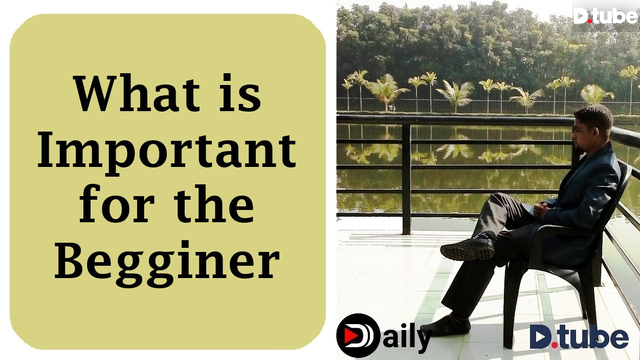 ---
Hello Dtubers,
Today's video I try to inspire newcomers to work. What should they do in the new situation? Because in the new situation, not everyone can get all the support or work properly. So I think it is important to give them some advice.
Remember, doing something good in a new situation is very difficult and there is a higher chance of organizing something wrong. So even if nothing good happens, the work can be stopped. Or if something is wrong, the work cannot be stopped. Because being wrong, people can learn the right things.
Therefore, the newcomers have to work in front of two things. Because the more they work, the more skills they have and the more they will be able to learn something new. So watch the video and learn my two advice in this video.
Thanks all for watching.

Subscribe me DTube: https://d.tube/#!/c/hafizullah

Follow me Twitter: https://twitter.com/hafizdhaka

Add me Facebook : https://www.facebook.com/hafiz.metu

Subscribe my Channel on YouTube: https://www.youtube.com/channel/UCMjwsztBrprT7XWeVwURrjA
---

---

Thanks for understand the value of the green nature for a beautiful and secure planet.
---

We are a self reliant community that is focused on each individuals want and drive to do for themselves. Let us encourage each other as we share our own adventures, learn new skills, meet new people, and build blocks.
---
---
▶️ DTube
▶️ YouTube