Help My Steem Brother to Purchase a Phone, Appeal to all Great Users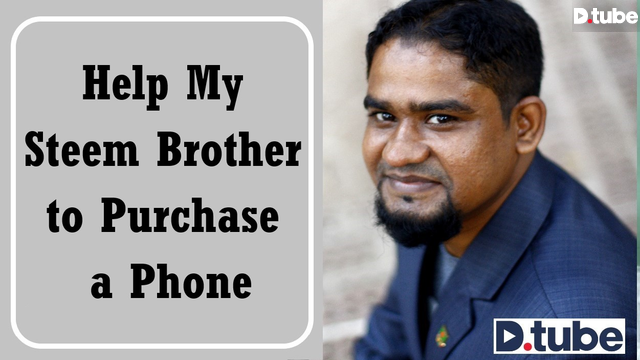 ---
Friends,
I have a different application today, to all important members of the community. Actually it is a request. Our Steem brother Mamun's (@mamun123456) phone has been lost, he does not have the ability to purchase new phone at this moment. That is why my today's application for him. Because he wants to stay in the steem, he wants to keep her steem journey running, he has requested us to help him. If we all raise a little bit of cooperation, then he can buy a new phone.
See her request tweet-
https://twitter.com/md_mamun123456/status/1129259684928430081
In fact, all of them say a little bit of cooperation can solve a big problem very easily. It is difficult for her to buy the phone, but if all of us cooperate, it will be easily solved.
This post payout goes to @mamun123456 as a gift for purchase a new phone.
So I request again all the great users of the community to help him for buying a new phone.
Thank you all.
@hafizullah

Subscribe me DTube: https://d.tube/#!/c/hafizullah

Follow me Twitter: https://twitter.com/hafizdhaka

Add me Facebook : https://www.facebook.com/hafiz.metu

Subscribe my Channel on YouTube: https://www.youtube.com/channel/UCMjwsztBrprT7XWeVwURrjA
---

---

Thanks for understand the value of the green nature for a beautiful and secure planet.
---
---
▶️ DTube
▶️ IPFS