How to Change the Dtube Thumbnail!
Would you like to know how you can change your Dtube thumbnail because the default one is really low definition and you will like the result?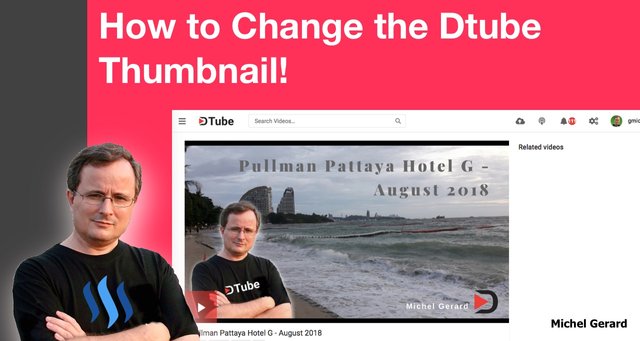 When I click the link in a Steemit post to go watch a video on Dtube, the first thing I see is a very low quality thumbnail. Looking at the feed on SteemPeak also shows a very low quality image for all Dtube posts because the size is much greater than in Steemit.
Unfortunately, even if your original thumbnail is of good quality, like 1,280 x 682 which I use, it is downsized when you submit it on Dtube.
As I'm starting on Dtube, I didn't want low quality thumbnails and I'm going to show you how you can have a great thumbnail and set yourself apart from others.
How to Change the Dtube Thumbnail!
First, let's see how the default thumbnail shows up on Dtube.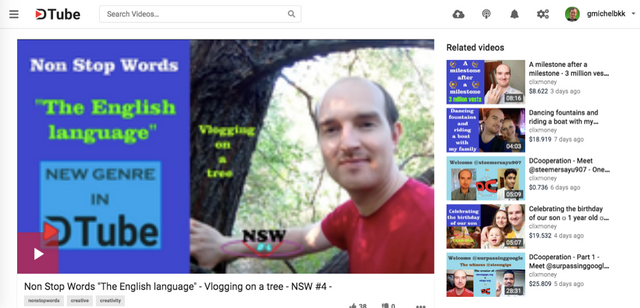 I am sure that my friend had a high quality thumbnail where all the text was very neat when he uploaded it!
My Dtube thumbnails and yours are just the same if you don't change them.
Now, let's see my thumbnail, after I have changed it.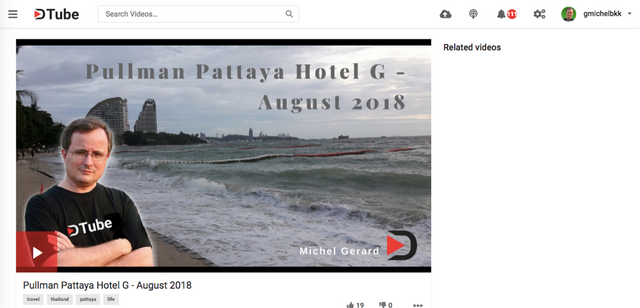 I left the up & bottom bars there because it gives it a cinema feel, which I like. You can have it in full, if you wish.
Another example is when browsing on SteemPeak, which is an awesome website using the Steem blockchain, all images are much larger and here too, the Dtube thumbnail looks very bad there.
Here is my friend's post here.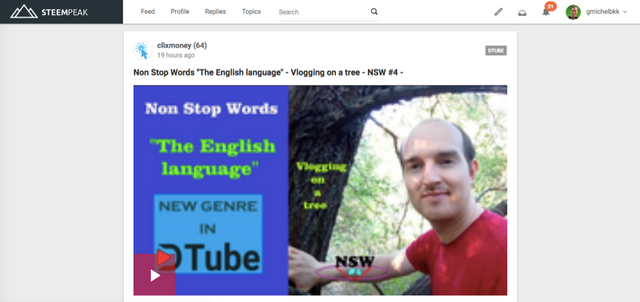 And this is mine!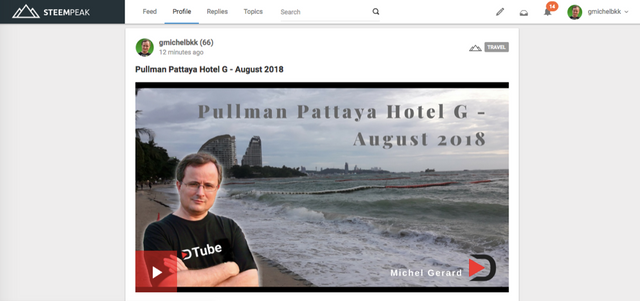 You can have a look at SteemPeak here: https://steempeak.com/@gmichelbkk
So, how do I change my Dtube thumbnail?
First, go to https://globalupload.io/.
Upload your thumbnail there.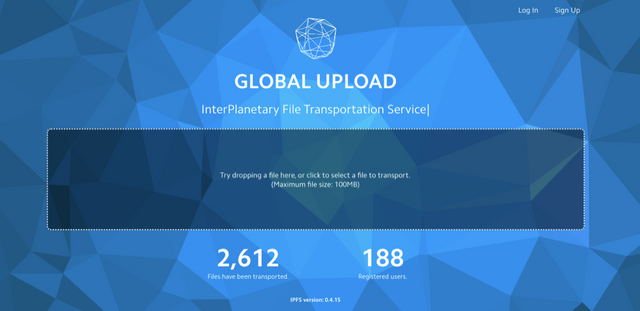 This is the same service that Dtube uses, but you will have your original instead of the downsized one.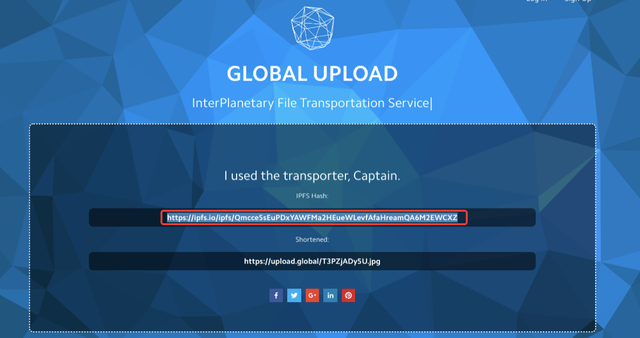 Copy that link on a text file.
Now, your video is still uploading on Dtube, while you are doing that, so no time is wasted.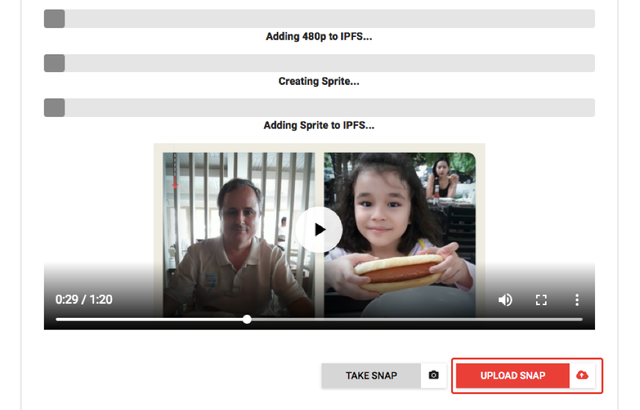 Click the "Upload Snap" to upload the original thumbnail, which will be resized, and then replaced.
Then, when the process has finished and just before you submit the video, go to the "Advanced" tab.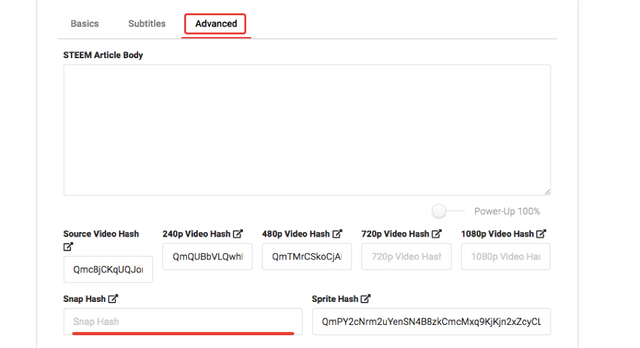 Delete the "Snap Hash" string that you see and replace it by the one you got from https://globalupload.io/.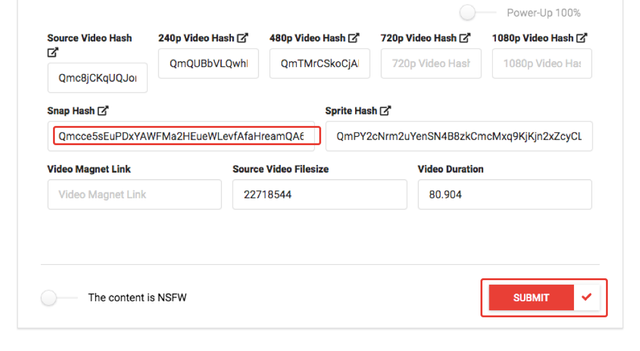 Don't paste the full URL here, just the last part of the link.
Click the "Submit" button, and that's it!
After the Dtube video is published, check if it is showing up properly on Dtube and also Steemit. On one occasion, I had the thumbnail not showing up on Steemit. If that is the case, just click "Edit" and then go to the "Advanced" tab and change the link for the thumbnail there.

Save when you are done and this should fix the issue.
I hope that this tutorial is useful for you.
Would you upvote this post and follow me for more because this will encourage me to write more posts like this one?
I have categorized my posts on Steemit for easy access:
Steemit tools | Steemit strategies | Steem economics | Steem on WordPress | Blogging on Steemit | Steemit posts I curated | Cryptocurrency | Cryptocurrency trading | Mac computer tutorials | WordPress & online marketing | Self-development & motivation | Travel in Thailand | Travel in Japan | Travel in Europe | Life in Thailand | Fitness challenge | Fruit-veggie juices & smoothies | Education | My answers on Quora | Fundition tutorials & projects | Miscellaneous writing
You may prefer to go to my Steemit Posts Directory.
Want to learn a new skill? Visit MG Course Discounts where I have lots of online courses you can take for only $9. Sign-up for the newsletter to get one free course and coupon codes.
The most important votes you can make on Steem are for Witnesses. The top 20 witnesses can influence the addition or removal of features in future Steem hard forks. Read my post: What is a Steem Witness, How to Vote and Why?
Michel Gerard