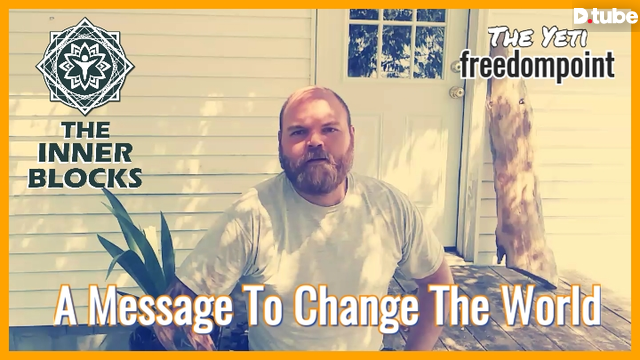 ---
A Message To Change The World?! You bet!!
Have you ever thought about what a message is. A sharing of information or thought. As a believer in Jesus, I think He had a message that changed the world. Do we?
With social media these days, we are connecting to more people than we ever have in the past. Maybe not really connecting, but our content is seen by a wider audience.
Are we addicted to sharing our lives because we have a message that will change the world? I don't think so. If I can connect with one person via a comment, then that is enough for me. Can I impact atleast one person a day...Yes! Can I build a community and dApp where people can share there lives and maybe change someone else's world...Yes!
Be well
~The Yeti
Check out The Inner Blocks dApp

---
▶️ DTube
▶️ IPFS