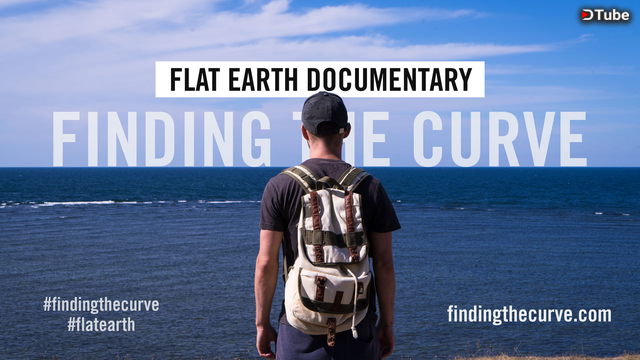 ---
KICKSTART THE PROJECT: https://www.kickstarter.com/projects/turtlehouse/finding-the-curve-flat-earth-documentary
Website: http://www.findingthecurve.com
Finding the Curve is a documentary of a filmmaker's quest to find the edge of the world, after coming to the realization that the Earth might actually be flat.
My name is Einar Kuusk. My life was recently shaken to the core by the notion that the Earth might actually be flat and motionless. I kept rejecting this idea for some time and even made fun of the people who dared to consider such a "primitive" model of our reality before finally realizing that there is undeniable, mathematical and physical proof that our world as we know it is not a ball spinning in space. As a filmmaker, I found myself in the midst of the greatest story untold - the story of humans waking up to the fact that they have no idea where they live...
"Finding the Curve" is my debut feature film and I imagine it to be this metaphysical, sometimes funny, adventure documentary where people's sense of reality is shifted. In this documentary, I capture the very moment I have a sudden consciousness shift and start believing the Earth is flat, after someone online payed me to watch flat Earth videos. The next day, I have become obsessed with the subject, especially the premise that Antarctica, believed generally to be a continent, is really an enormous ice wall that surrounds the world and a treaty has been signed by most of the countries to keep the general population away from it, as if not to let them discover the true nature of our world. I start recording my life as a flat Earther. As I travel the world for projects unrelated to this, I begin recording people's reactions to me believing that the Earth is flat and start to see what my film is really about: It is about people. Humans. The Human race, confused about where they live and capturing their emotional response to the proposition that everything they've been taught about the Earth may be completely false.
Make sure you follow us on social media for regular updates and content. Join us on Discord for debates and discussions:
YouTube: https://www.youtube.com/findingthecurveofficial
Livestream: https://www.youtube.com/findingthecurveofficial/live
Facebook: https://www.facebook.com/findingthecurve
Twitter: https://twitter.com/findingcurve
Instagram: https://www.instagram.com/findingthecurve
Discord: https://discordapp.com/invite/NBn8GzX
Steemit: https://steemit.com/@findingthecurve
DTube: https://d.tube/#!/c/findingthecurve
---
▶️ DTube
▶️ IPFS