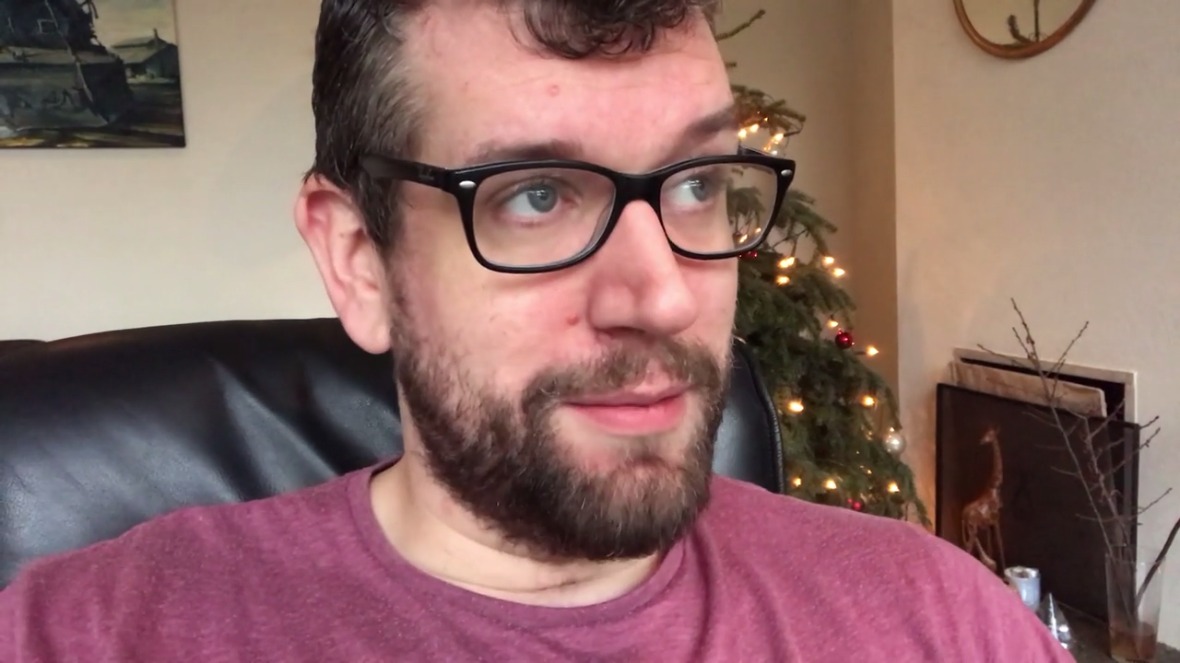 ---
Steemconnect is slowly becoming more and more integrated into the steem blockchain.
Website: https://v2.steemconnect.com
What is Steem connect?
---
SteemConnect is a simple identity layer built on top of the Steem blockchain that allows you to connect to authorized apps in a secure and convenient way.
Securely manage your wallet, check your activity, and connect to services without giving up your password.
---
To interact with the Steem blockchain you have several options. You can use your posting key, active key or owner key and they give less or more permissions.
I always log in as much as I can with my posting key. With this key, I can only upvote, comment and post content. I can not transfer any funds.
This is a super secure way to login in because when this key gets compromised in any way the 'hacker' can't use it to transfer any of my funds.
In case it does get stolen I can always use my owner key to change my posting key.
---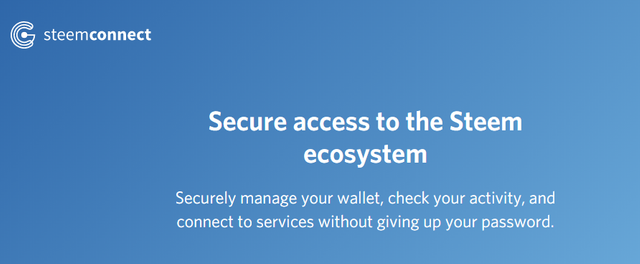 ---
Now sometimes you need to use your active key if you want to send STEEM or SBD or change settings on your profile page.
This is where you need to pay attention. Because when this key gets compromised any liquid funds can be taken from your account straight away and also a power-down can be started.
Steemconnect will take this worry away in the future and more and more services are integrating it.
In fact, @blocktrades announced today that they have implemented it on their site blocktrades.us
Still (and rightfully so) some are pretty nervous (myself included) to use their active key with any third party so I would suggest you test Steemconnect first with your posting key to get a 'feel' for it.
Test Steemconnect with your posting key at busy.org
---
After talking to Fabien (from busy.org) last night I would suggest you try Steemconnect first with your posting key. You can do that by going here:
https://v2.steemconnect.com/login
Login here with your username and posting key.
If you then go to busy.org and press login you will notice that you are automatically logged in to busy.org. (with filling in any password).
Busy.org is another frontend (just like steemit.com) that you can use to communicate with the Steem blockchain.
---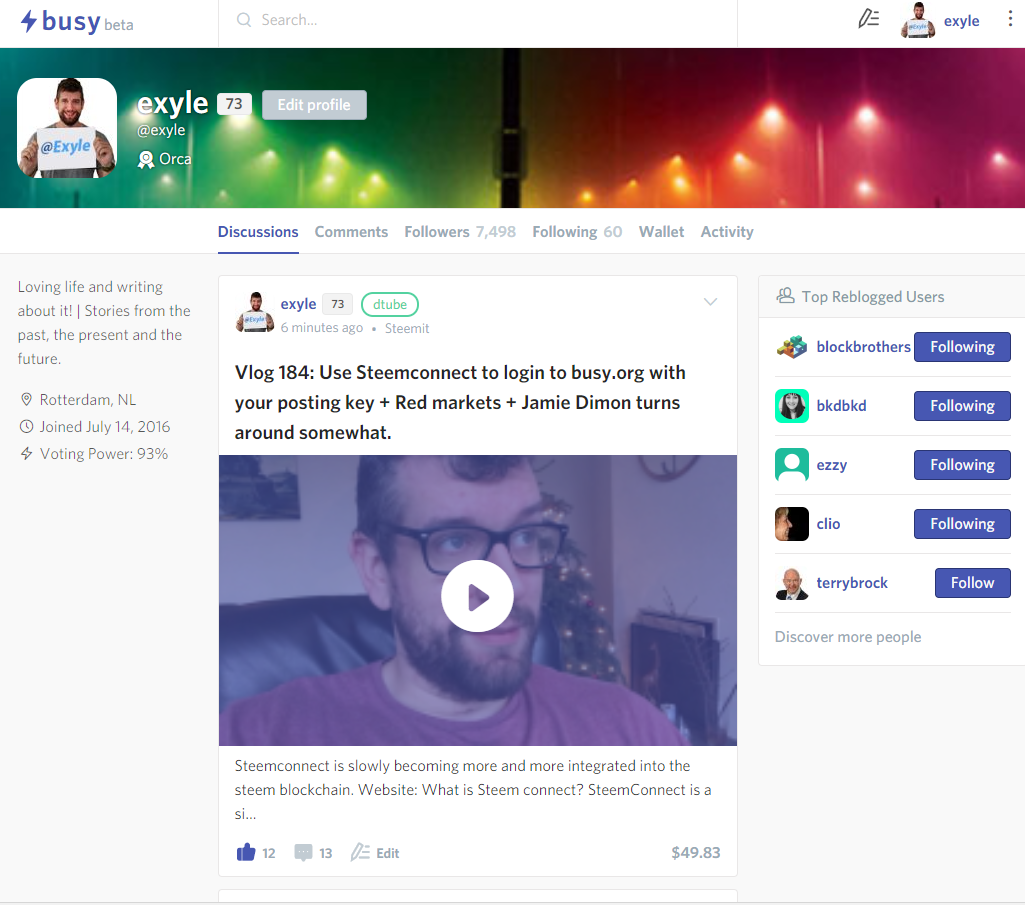 One of the cool features of busy.org is that you can play d.tube video straight from the site.
---
It's a great alternative to steemit.com and I suggest you give it a go!
It will enhance your understanding that the STEEM blockchain is not just Steemit.com but data that can be accessed by many different frontends and apps.
---

---
I am a witness with our developer group @blockbrothers for the Steem blockchain. If you want to support us I would appreciate your vote here.
We build Steemify a notification app for your Steemit account for iOS.
Get it Here:

---

---
▶️ DTube
▶️ IPFS