@cityofstars & @altouq Initiative - City Full Of Stars (Original Song) @eugelys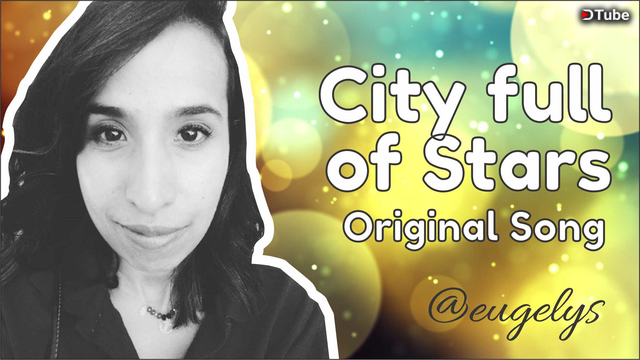 ---
Hello DTubers & Steemians! ❤


This melody and lyrics surprised me a few days ago and it seemed propitious for me to participate in the @cityofstars and @altouq contest.
The stars and flying have inspired me for some time now.
If I could have a superpower it would be that (hahaha): Flying.
City full of Stars
There is a city full of stars
where we can fly
Just take my hand.
Let me love you
Let me take care of your heart.
I'll never hurt you.
There is a city full of stars
We can be free
Let me show you.


Thanks for listening!
I hope you enjoy it!
A hug! ❤
---
---
Hola DTubers & Steemians! ❤


Esta melodía y letra me sorprendió hace pocos días y me pareció propicia para participar en el concurso de @cityofstars y @altouq.
Ya hace un tiempo que las estrellas y el volar me inspiran.
Si pudiera tener un superpoder sería ese (jajaja): Volar.
¡Gracias por escuchar! ¡Espero que lo disfruten!
¡Un abrazo! ❤