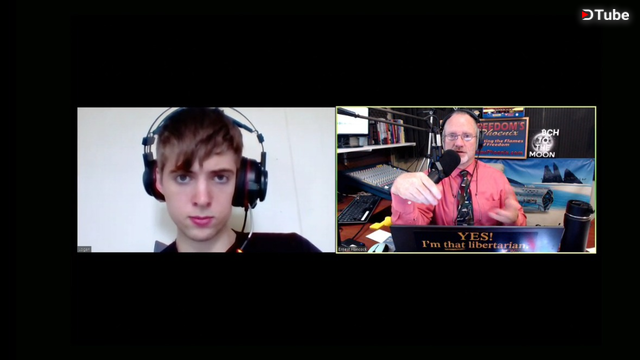 ---
Host Ernest Hancock interviews guest Logan Krumbhaar on decentralized media platforms.
Logan Krumbhaar ( Mobile Developer, Game Designer, Javascript Programmer) on decentralized media platforms
Declare Your Independence with Ernest Hancock Radio Show: https://www.freedomsphoenix.com/Program-Page.htm?No=1
Show Archive Page: https://www.freedomsphoenix.com/Media/253923-2019-01-03-01-03-19-logan-krumbhaar-jeremy-kauffman-jack-wilborn-listen.htm
Logan Krumbhaar
Mobile Developer, Game Designer, Javascript Programmer, on decentralized media platforms
My name is Logan Krumbhaar and I am a 22 year old self-taught programmer. I have been creating apps for years a passionate hobby. Right now I have a full time job doing web design, development, and digital marketing while I continue to work on apps on the side. I have a YouTube (and BitChute and DTube and BitTube) channel where I share my thoughts and philosophies on application development, the creative process, and more. You can find me on the web at krogank9.github.io. Come join the fun!
Social Media MEGAposter - Automatically post to DTube, BitTube, Steemit, Minds, YouTube: https://krogank9.github.io/smmp/
WEBPAGES:
My portfolio: https://krogank9.github.io/portfolio/
My YouTube channel: https://www.youtube.com/channel/UCpH93goetR0u9ejeAR8M4Nw
==================================
LOGAN'S RECENT VIDEOS...