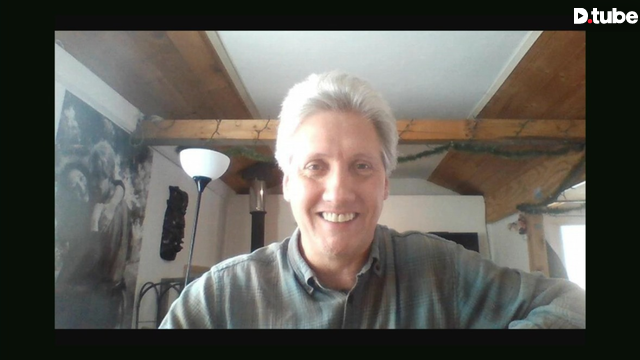 ---
Host Ernest Hancock interviews guest Christopher Gronski, http://www.destinationfreedom.org/
Join us in a journey towards Liberty and Freedom through Responsibility
Christopher Gronski – Freedom Biography:
Christopher Gronski –Freedom Biography Living in New Hampshire since 1987, ChristopherGronskihas been studying Federal jurisdiction and tax laws for over 20 years and has been a Freedom Consultant for manyFreedom minded people from around the country and world.Christopher was the New Hampshire State Coordinator for We The People (www.givemeliberty.org)for over 10 years and is New Hampshire's current President of Freedom Force International. (www.freedom-force.org). He has been an active member in the Free State Project (www.freestateproject.org)and has been a guestspeaker at FSP's PorcFest and Liberty Forum. Christopher has worked with New Hampshire State Representatives to write and pass laws that restrict government and protect State Citizen's Rights. He successfully workswith the U.S. State Department in acquiring United States Passports for State Citizens, without being U.S. (federal, 14thAmendment) citizens.His State Citizenship work has included the New Hampshire State Department, Department of Transportation and New Hampshire Superior Court.Christopher teaches State Citizenship Classes Online and helps people eliminatevariousformsof debt, including dealing with the IRS, and setting up Trust Organizations.Christopher is happily married and has two adult children.For More Information at:www.DestinationFreedom.orgOffice: 603-671-7013
=========================================
Here are some on Chris's upcoming events:
ONLINE State Citizenship Class Saturday, July 13, 2019 $100
ONLINE Citizenship Class Registration 07-13-2019
Passport Workshop Tuesday July 16, 2019 $300
ONLINE State Citizen Passport Workshop Registration 07-16-2019
—————————————————————————————————————
COMING UP: IN ADDITION TO OUR ONLINE CLASSES AND WORKSHOPS WE HAVE A LIVE STATE CITIZENSHIP CLASS AND PASSPORT WORKSHOP SCHEDULED IN NEW HAMPSHIRE.
Join Christopher LIVE in New Hampshire for a State Citizenship Class: Saturday, July 27th 2019. @ 9:00 AM to 5:00 PM $100
LIVE State Citizenship Class Registration 07-27-2019
LIVE Passport Workshop: Sunday, July 28th Following the State Citizenship Class. 10:00 AM to 2:00 PM $300
LIVE State Citizen Passport Workshop Registration 07-28-2019
This Passport Workshop is $300 and the State Citizenship Class is a Prerequisite.
CHECK OUT THIS PROMO VIDEO:
——————————————————————————————————————–
If Liberty and Freedom are important to you, I hope you'll find some information here to encourage you on your Journey.
I'm Thankful to have the opportunity to serve you and to help you attain your Freedom goals.
Coming Up: LIVE & ONLINE STATE CITIZENSHIP CLASSES
REGISTER TODAY!
Registrations for Classes and Passport Workshops:
http://www.destinationfreedom.org/?page_id=139
Workshop Tuesday July 16, 2019 ONLINE State Citizen Passport Workshop Registration 07-16-2019
LIVE IN PERSON CLASSES for NEW HAMPSHIRE with Christopher
STATE CITIZENSHIP CLASS IN NEW HAMPSHIRE
Saturday, JULY 27, 2019 in Franklin, New Hampshire
LIVE Citizenship Class Registration 07-27-2019
We discuss the implications and differences between State and Federal citizenship. Find out if this is Myth or Fact. Get more details about the next State Citizenship Class BELOW.
State Citizen Rights vs. U.S. (14th Amendment, federal) citizen Enslavement
A Foundational Freedom Class
Brought to you by AmericanSupremeLaw and Destination Freedom.org
The Value of Passport as a State Citizen
Next ONLINE CLASS: THERE ARE LIMITED SPACES AVAILABLE. Register for the Online Seminar TODAY!
ONLINE Citizenship Class Registration 07-13-2019
The purpose of this class is to build a firm foundation for the protection of divine providence and to realize your responsibility for your own Liberty and Freedom. As a State Citizen you may have unknowingly compromised your Liberty by claiming U.S. federal citizenship. If you would like to host or take this class in your local area, just contact me and we'll arrange the details.
This class will Cover such topics as:
The Social Security Administration – Adhesion Contract and/or Fraud
State Driver's Licenses and how to maintain State Citizenship
Can I vote without giving up my State Citizenship?
Passports and why they're important to obtain and to Demonstrate State Citizenship
The Internal Revenue Service and what connects you to this Agency?
What is a State Apostille and why does it help Secure my State Citizenship?
Who should I contact with my "Declaration of Independence"?
Is your Land Patent really secure if you are a U.S. (Federal) citizen?
Once you have a Land Patent, How do you apply your Sovereignty to it?
This class provides an excellent foundation for living as a Sovereign. With this class, you'll have a foundation behind properly applying for a united States Passport as a State Citizen without becoming a Federal citizen (U.S. citizen).
If you're looking to secure your Land and Property you'll need to learn how the Federal government has gained access to your property even if you have a Land Patent. Your Land Patent will NOT be allodial until YOU and your land have been properly declared. Its impossible to have secured Land while the Land Owner is still subject, regulated and controlled by any government.
CALL: 603-671-7013 Christopher Gronski; [email protected]
Space will be limited, Reserve your place today… Call today if you're planning to attend the this next class.
The purpose of this workshop is not to give you a civics lecture explaining your civic duties in this country, but a foundation to realizing your sovereignty and State Citizenship and how you may have compromised it unknowingly.
This workshop is about JURISDICTION. You may not realize that Who You Are, Where You Live, Where You Work and What Kind of Work You Say You Do, either puts you under the Federal or State government's jurisdiction or keeps you Free from their regulation and control. Find out why that is…
What value will I receive by participating in a class like this?
If you have a passion for actually being Free from Federal Jurisdiction and Regulation, then this information will be vital to your life. Find out Why.
In this class I will show you a real " MATRIX ". One that most people don't realize exists and when I show it to you it will amaze you. You'll know whether you'll want to take the "RED PILL" and unplug from Federal Jurisdiction.
In the life of a Free American, did you know that being a U.S. citizen is NOT necessarily a good thing check this out… This class will show you how to stay out of the Fed's Regulation and Control.
Did you know that you can obtain a United States of America passport without being a U.S. citizen or providing a Social Security number? Find out how and why.
In this class, I'll show you the "law" that unfortunately requires most Americans to file and pay Federal Income Taxes. Find out why and how you won't have to.
Find out that the Citizenship you are claiming may have Benefits or real Consequences.
Did you know that an IRS prosecutor had Elaine Brown's passport application in the courtroom and was asking her why, when traveling abroad, she WAS a U.S. citizen, but when it came to paying her taxes, she was NOT a U.S. citizen? I was there; I'll explain why the IRS was asking her that question.
Did you know that what you state on your real estate transactions could put you into the "Federal Zone"… and require you to pay income taxes on the sale of your property? Learn out how and why, and what to do about it.
The Registration for this class is $100
REGISTER TODAY; PAYMENTS SHOULD BE RECEIVED AS FOLLOWS:
Please compete your registration and payment as soon as possible to ensure your place in the class. Email your Registration to: [email protected] or Snail Mail to:
Christopher Gronski 168 Murray Hill Road Hill, New Hampshire [03243]
Payment options:
Federal Reserve Notes = Cash $100 (Be sure to track your cash)
Online: PayPal — transactions through PayPal may be accepted, including Credit Card transactions (Cover the transaction fee OR add $10 Transaction Service charge—$110 Total) Send PayPal Payment to: PayPal.Me/DestinationFreedom
Be sure to make your PayPal payment as Friends and Family and not Goods and Services so you don't incur the Fees.
WE DO NOT ACCEPT CHECKS OR MONEY ORDERS OF ANY KIND. This includes E-Checks AND U.S. POSTAL MONEY ORDERS. PLEASE DO NOT SEND THEM.
Payments in Gold, Silver or Bitcoin or Litecoin may be accepted (Please contact me about that type of transaction)
Bitcoin: 1EknCcKgCF4iKZQjd9EPAxk6BwxHG5gALu
—————————————————————————————————————-
Or Litecoin: Lgg7q2TdCz99aBQXXLwibYz2thfuLzyJ6u
Call Christopher today, if you plan to attend or want more information 603-671-7013 or E-mail: [email protected]
—————————————————————————————————————
TO SUPPORT OUR FREEDOM WORK; YOU CAN GIVE BY BITCOIN HERE:
1EknCcKgCF4iKZQjd9EPAxk6BwxHG5gALu
---
▶️ DTube