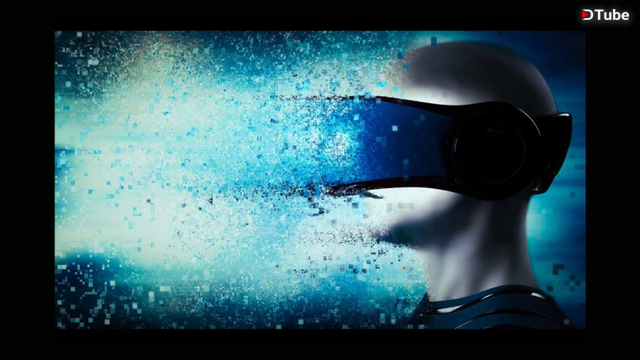 ---
Host Ernest Hancock interviews guest Bill Mar (https://www.meetup.com/MakersOfPhoenix/) on Virtual Reality
Declare Your Independence with Ernest Hancock Radio Show: https://www.freedomsphoenix.com/Program-Page.htm?No=1
Show Archive Page: https://www.freedomsphoenix.com/Media/257103-2019-03-05-03-05-19-bill-mar-doug-scribner-ernesto-huertas-listen.htm
Bill Mar
TOPIC: Virtual Reality
Webpage:
https://www.meetup.com/MakersOfPhoenix/
What we're about
Map of local Maker resources (https://goo.gl/kb3Qxn)
This is Phoenix's Maker Community. This meetup group gets you connected with latest in the local maker community. If you are into electronics, programming, metal working, wood working, 3D Printing, design, or hacking then this is your meetup.
.....................................................
Upcoming events:
Saturday, March 16, 2019 - High Fidelity Multi-Con VR Festival
Details
High Fidelity is hosting a series of "Multi-Con" 3D Virtual Reality (VR) one-day events (like an online Comi-Con in Metaverse). The theme for this event is Characters in Anime and Animated TV and movies.
Free Registration to reserve admission into online HiFi VR event:
https://www.eventbrite.com/e/multi-con-vr-anime-animation-universes-tickets-55741941648
MythBusters in VR
Stars of Emmy-nominated MythBusters tell stories from 12 seasons of creating explosive television. The Build Team: Kari Byron, Tory Belleci, and Grant Imahara share their adventures while searching for scientific truth.
James Arnold Taylor performs "Talking to Myself"
Voice-Actor for Spiderman, Fred Flintstone, and Obi-Wan recreates scenes from some of Hollywood's biggest films as well as many of the characters from his work in animation. Don't miss this show's debut in VR!
$10,000 Avatar Cosplay Contest:
Create your favorite characters from Anime + Animated TV and movies for the 3D metaverse as an avatar, then wear them up the runway. Submit your Avatar by March 8 for the first round of judging by panelists. The final round winners are voted by attendees.
https://forums.highfidelity.com/t/multi-con-vr-characters-in-animation/15317
https://docs.google.com/forms/d/e/1FAIpQLSdNYGvY3FRIqvM9vAVR9At9mS_j5AR2FsZyKLZKXbbIW3t0tA/viewform
High Fidelity is a distributed, open-source social VR software platform anyone can use to create and share virtual reality (VR) experiences. You can create and host your own VR world, explore other worlds, meet and connect with other users, attend or host live VR events and much more.
With High Fidelity, you can make your VR experience your own.
https://twitter.com/HighFidelityVR
.....................................................
Monday, March 25, 2019 - TEDxASU: NextGen
Details
TEDx conferences are self-organized by ASU students under license from TED. In its fourth year in the Phoenix community, these TEDtalks will explore life in the 22nd century and how society will build it together.
https://www.tedxasu.com/
Attendees of TEDxASU will have access to 8-10 live TEDtalks, a pre-event symposium (6pm-7pm), interactive artificial intelligence exhibits, and photo opportunities with the speakers.
https://www.tedxasu.com/upcoming-event
Tickets on sale February 13, 2019 at 10am.
https://www.ticketmaster.com/tedxasunextgen/event/19005646E281462B
Parking ($10 per car at the venue):
https://www1.ticketmaster.com/asu-gammage-parking-tedxasu-tempe-arizona-03-25-2019/event/1900564B9CE9211C
https://www.asugammage.com/visitors/directions-and-parking
Pre-event Symposium:
At TEDxASU, we are seeking talented groups and individuals to present at our pre-event symposium. Bring your art, show off your research, and make the space interactive. Come share what you are working on and passionate about!
Applications will be on a rolling basis with deadline Feb, 25th, 11:59pm
https://goo.gl/forms/0uzwBpApbYexjmvL2
.....................................................
Saturday, March 30, 2019
Emerge 2019: Invention!
Details
This year's Emerge is a site of co-creation celebrating the legacy of Leonardo da Vinci and all those devoted to exuberant, unconventional invention. Emerge will showcase the many twists along the road to innovation: unbridled imagination, exquisite observation, epic and mundane failure, surprise and serendipity. Inspired by a quest to uncover ideas that are overlooked or underexposed, like Leonardo's in his time, Emerge shines light on uncommon futures for the common good.
https://emerge.asu.edu/
Free registration to reserve spots (up to 2 sessions per entry):
https://www.eiseverywhere.com/ereg/newreg.php?eventid=393061
Apply to be in Inventor Showcase:
https://docs.google.com/forms/d/e/1FAIpQLSf1In2i81ubZwcLV38c_nPY7LWffYFgyYMhW0cdzHdMIn9jYA/viewform
Venue:
https://goo.gl/maps/oQCttTjTEA42
https://maps.asu.edu/?id=120&mrkIid=63212
https://oldmain.asu.edu/
Each year Emerge curates art, technology, performance, and interactive narrative for the general public, inviting everyone to participate in what's to come by making it tangible and accessible here and now. The theme for the 8th annual Emerge festival in March 2019 is "Invent," celebrating human inventiveness on the occasion of the 500th anniversary of the death of Leonardo da Vinci. Despite his reputation as a brilliant inventor, Leonardo wasn't known as a great technical mind in his own lifetime. He never published most of his scientific and engineering work, which was often centuries ahead of its time. To reflect on the way that great ideas often languish in obscurity, and to shed light on today's promising creators, we will invite artists, scientists, and other talented people from ASU, the local community, and beyond to exhibit work in the Space of Becoming.
---
▶️ DTube
▶️ IPFS