My Vlog Journey Day 10: Family Trip (part 2)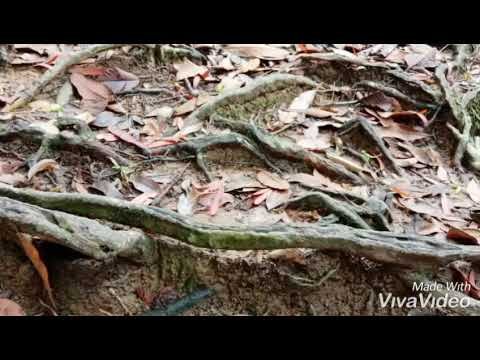 ---
https://www.youtube.com/watch?v=ndJuyz9sVWM
First day of my family trip... Sungai Pandan Waterfall, Hotel, Swimming Pool, Dinner...
If you love trekking, trees and waterfall, you will love Sungai Pandan Waterfall. Climbing the steps and muddy, "rooty" trail, crossing the hanging bridge, walking through rocks and shallow water before you reach the waterfall. You can even prepare food and picnic here.
After the waterfall, we went to our hotel. Off to the swimming pool again my girls. The hotel has a beautiful pool. They have a dinosaur theme slides and play area at the child pool. Totally awesome.
Dinner... Yummy buffet BBQ and steamboat. If you are in Kuantan town and you love steamboat, Sumo BBQ and Steamboat is a great choice. The pork slice is yummilicious. They have a few flavors. With cheese, with char siew sauce and the original one. All yummy!
Signing off now. Till the next time. With love.