My Vlog Journey Day 50: The Road to Steem Fest | The Actual Road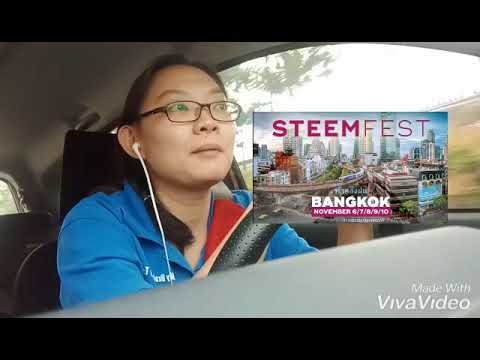 ---
https://www.youtube.com/watch?v=3wACAn1RkGA
In less than a month, we will be meeting up each other in Bangkok! Wow!
Everything planned? Everything booked? Everything ready?
Well, last year @aaronleang did most of the planning. And I just made payment and then followed. And this year, Aaron is not going. So nobody is planning for me. 😅 sob sob sob.
So, basically I don't have a planned plan. Rough plan yes.
SteemFest ticket - YES. Got it.
Accommodation - YES. Gonna share with the girls @khimgoh @kaerpediem @littlenewthings. Thanks to @waybeyondpadthai for recommending the cool place. And heard that there will be others staying here too. Can't wait to meet you all.
Air ticket - OK, Gonna get this ASAP. I know I have been planning to buy my air ticket like for ages ago... 🤣😅 Need this FAST. Coz without the air ticket, I won't be getting there, right? Ya. OK. Kick myself!
How about you? You still have about 3 days to go before this topic due. So quickly share your ACTUAL ROAD!
---