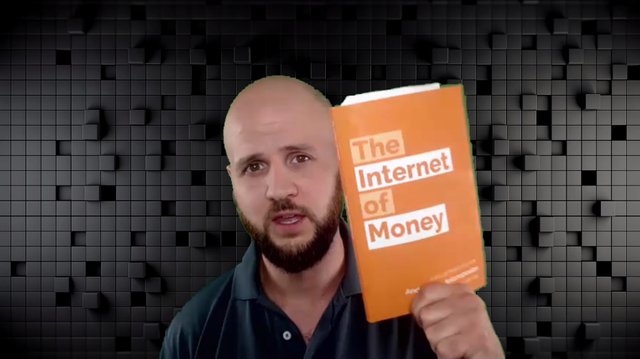 Watch Internet of Money Review Video video on DTube
---
Hello everyone,
Excited to post my *second video to Dtube (My first actually did post the full video).
Today's video I will be discussing one of my favorite books, written by Andreas M. Antonopoulos on, "The Internet of Money."
This book first hit the market in August of 2016 and has since then been gaining huge recognition across the crypto space. Andreas is one of my favorite individuals to reference on the overall impacts that Bitcoin and the blockchain technology can bring to the world.
If you are interested in this book you can purchase it here: http://amzn.to/2vdXazO
Also here are some links to a few of my favorite talks by Andreas,
1.)
(A long but entertaining podcast with Joe Rogan)
2.)
(Blockchain vs Bullshit: Thoughts on the future of money)
3.)
(A talk for those newer to crypto: Bitcoin for beginners)
While he mainly covers Bitcoin in his talks, many of the theories he talks about can be applied to the cryptospace as a whole.
Many of the points that Andreas raises in this book will be incorporated in greater detail into my course, "The CryptoCurrency Value Investing Program." That will be available to you in the very near future at: blockcapitalinsider.com
Give it a look and let us know if you are interested, by leaving a comment below, or send us your email with any questions you have. We are very excited to be apart of this world changing technology, as we help introduce many more to the cryptospace we know and love.
Thanks for listening,
Cheers
Nick