Green Piedritas Project, house by house visits, February-March 2019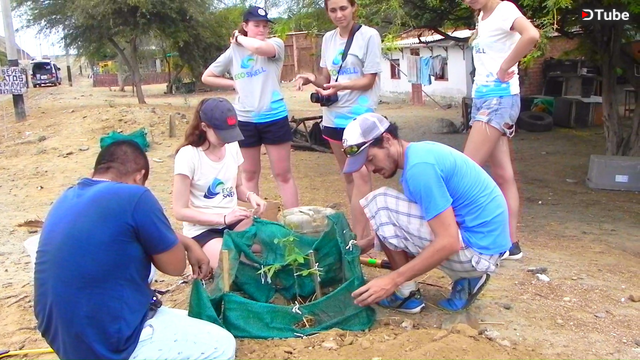 ---
Spectacular video created by our Reforestation/Conservation intern, @Ezra Kraus from Massachusetts, USA, that shows some of the activities we have carried out with the families of the Piedritas, Talara, during the months of February and March 2019 as part of the "Piedritas Verde" Project – Green Piedritas.
Click on the video to find out about a typical day of house-to-house visits by EcoSwell in Piedritas for planting and adoption by local families of native dry forest seedlings, along with environmental awareness talks and presentations for children and adults regarding the local ecosystem and on how they can apply permaculture techniques at their own homes water and solid waste reuse.
Every time we go to Piedritas we love how we get recharged by the unlimited energy that the children transmit. They are always eager to get involved and learn (by doing) about the care of plants and trees. In this way we can rest assured that we are promoting environmental consciousness in future generations! Thank you very much to @Enel Energy (@Enel Generacion Piura @Enel global @Enel, etc.) for their support, to the families of Piedritas for literally opening the doors of their homes to us and to our volunteers and international team for an excellent job: @Ivy Jones, @India Boostani, @Neal Strobel, @Elliott Lang, @Camille Wood, @Nai Ana, @Ellen Jones.
@EcoSwell is a for-impact, sustainable development organization based in Lobitos, Peru. Since 2014, we have been working everyday to help coastal communities thrive in unison with nature. If you would like to learn more, please visit our Facebook, website, and follow us on SteemIt!
---
▶️ DTube
▶️ IPFS