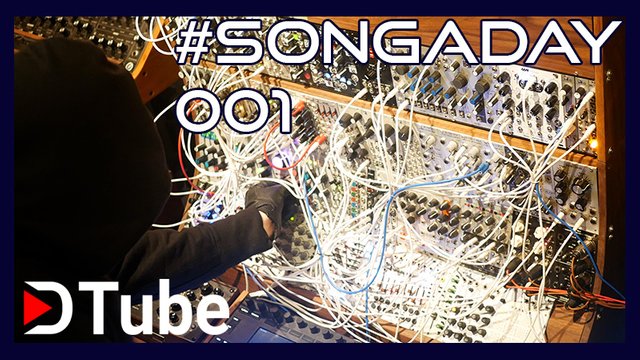 ---
Decided to take on the #songaday challenge put out there by @jamesorvis and I'm pretty excited about both the results and the process. I love the concept of allocating a fixed regular two hour window to do this, but as has been the norm, I went appreciably over between last night's late night sound design work and today's drilling of the execution. I've been wanting to do more demonstrative videos as far as how I use the Push 2 to control Ableton, which in turn does most of the heavy lifting sequencing the modular ... I think this daily format will be perfect and hopefully somewhat informative. If anybody has questions on how to drive a Eurorack with Ableton, I'm your guy, yes it took about two hundred different iterations and yes I will gladly skip you ahead six months. Ask away.
Unusual features specific to this patch: The main arpeggio (which is somewhat buried) is actually a melody voiced across two different waveforms, both with different tunings, with the Make Noise Maths using the gate trigger by the notes to also trigger a maths envelope crossfading the other oscillator in. It's a concept that would take about six seconds to build in Serum (or any other plugin) but executing live on a modular somehow -feels- more exciting. I'm also shipping some of this modulation summed with a slow whole note sine curve from Batumi over to my trusty Doepher bitcrusher. Putting a disgusting bitcrusher on the main melody of your song and turning it into a percussive element for half the lead may not be your thing. It is however, my thing.
Camera audio on this one. Going to mix and master the capture tomorrow. Stay tuned!
---
▶️ DTube
▶️ IPFS