CENT: A Social Media Based on The Ethereum Blockchain ( DMiLLiZ REVIEW )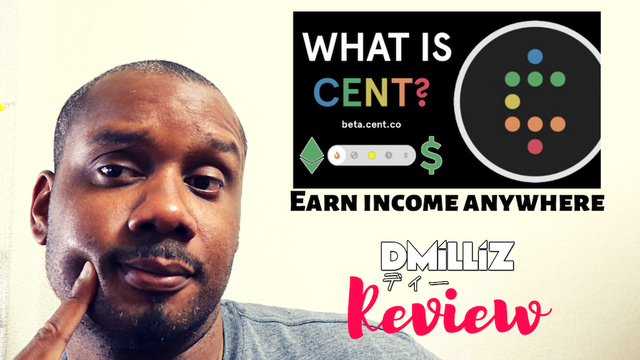 Dtube Upload above
Youtube upload below
About two weeks ago while browsing the featured section on The State Of the DApps website as I usually do, I came across something that caught my eye. It was a social Media DApp based on the Ethereum Blockchain. Nothing catches my eye more than social media & Blockchain in the same sentence. Why? I feel they will play a huge role in the mass adoption of cryptocurrencies and Blockchain technology.
The DApp that caught my eye was CENT, their slogan, "earn income anywhere". In this vlog I give an honest review of this fairly new Blockchain based Social media. The main thing that got me to try this DApp was the fact that I did not need Metamask to sign in. That was the biggest thing stopping me from trying Ethereum based DApps.
Below is a quick review for those who like to read instead.
Good Points
Very sleek and responsive user interface
Easy to use from the get go
Constant development
Tip authors in a process called seeding and earn a percentage from the seeders after you.
Set Bounties on your posts to get tasks done or encourage engagement.
Easy log in/sign up with email and user created password
No need for Metamask to transact as they use a new phone verification method
Transactions are fast as they are settled within the platform and not directly on the Ethereum Blockchain
Private messaging feature
Easy direct transactions by name.
CONS
No mobile App at the moment
Transactions have fees, though minimal, no fee is better
Very few users at the moment... but that is also an advantage:)
Conclusion
CENT has huge potential and many will be flocking to the Ethereum based social media once the word gets out. The community is very small at the moment but very enthusiastic and welcoming. I give CENT 4.5 out of 5 stars.

Have you tried CENT? If so, what do you think? If not, go check it out.
Thanks for stopping by:)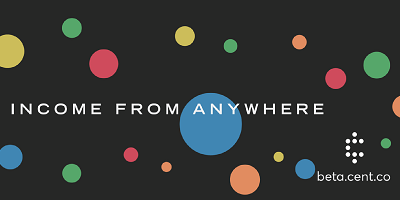 Website: https://beta.cent.co/
Twitter:https://twitter.com/cent
Instagram:https://www.instagram.com/centnetwork/
Medium:https://medium.com/cent-official
Telegram:https://t.me/centians
Reddit:https://www.reddit.com/r/cent

---