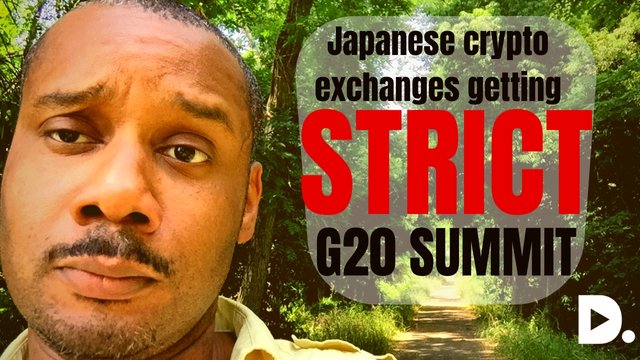 Hi there,
In this vlog I talk about some recent happenings with one of my Japanese crypto exchanges. Recently they have gotten extremely strict, asking for IDs again and checking address information. I recently found out the reason for this is the up coming G20 Summit that will be held in Japan over the weekend. Crypto exchanges on the island seem to be cleaning up house in preparation for announcements about regulations that will be laid out over the weekend.
It seems Japan is setting the stage and offering solutions at the upcoming G20 summit. Keep an eye out for news from the summit and if you have any significant amount of assets on exchanges I suggest you get them off, not because the exchanges will go down. But they might restrict what you can do until you resubmit various document and agree to new terms and conditions. This is what is happening to me on Bitflyer at the moment.
Here is a picture of the email they sent out.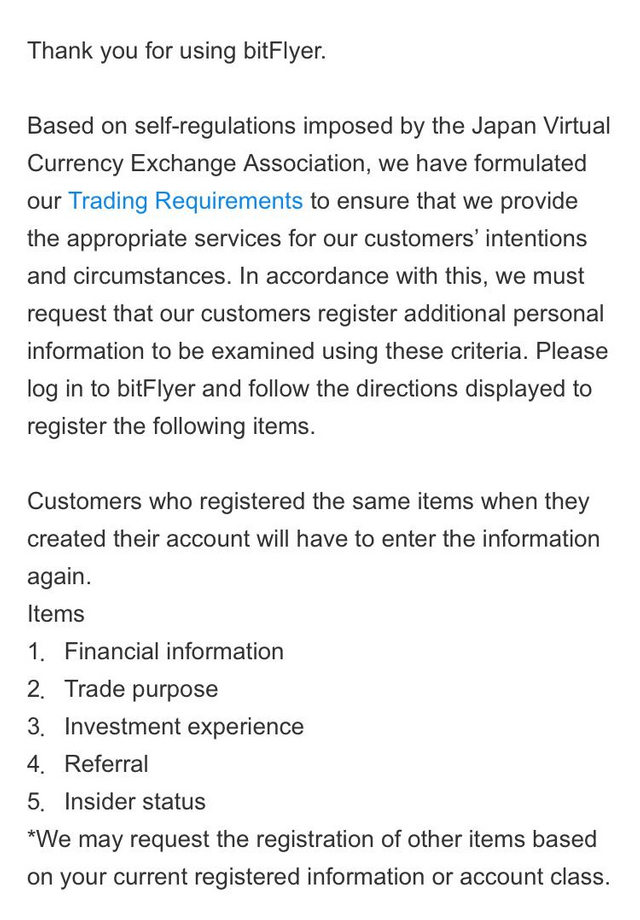 This is not financial advice or intended to create FUD, this is just information I thought would be insightful.
---
▶️ DTube
▶️ IPFS