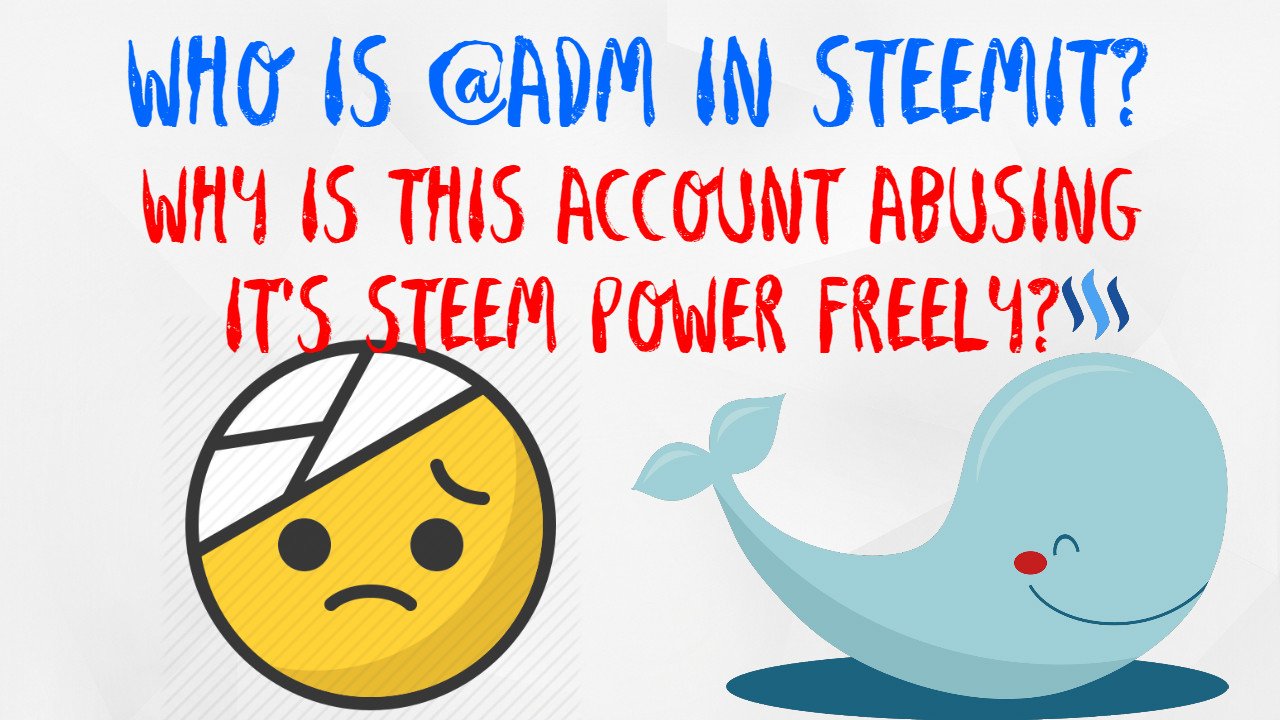 ---
Who is
@adm
? Why Is This Account Abusing It's Steem Power Freely? Part 2:
https://steemit.com/steemit/@dineroconopcion/who-is-adm-why-is-this-account-abusing-it-s-steem-power-freely-part-2
Please do let me know in the comments below if any of my Steemit post is breaking the Guidelines. It's pretty obvious that steemit dont care about their small users and whales are able to do whatever they please while everyone is too afraid to say or do something about it.
---
► Watch on DTube
► Watch Source (IPFS)