Sea Moss Gel - Step 1 - Soaking Your Sea Moss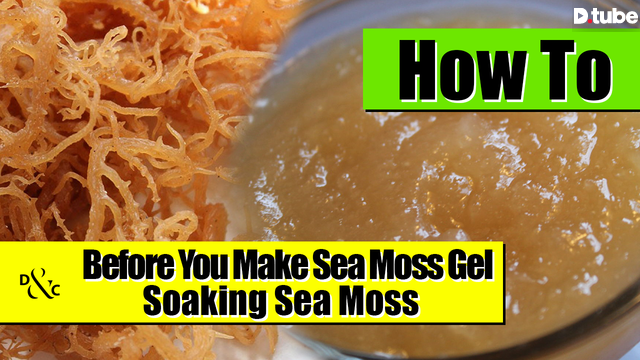 ---
Have you ever wondered how much your dry sea moss expands when it is soaking? When does it absorb the most water? In this time lapse video I'll show you how our sea moss expands while it is soaking in alkaline water over 3 days.
I prefer to allow my sea moss to soak, rather than cook it. That way it stays high vibrational. If you want to find out more about how I soak my sea moss, check out https://detoxandcure.com/how-to-make-sea-moss-gel/ and https://detoxandcure.com/preparing-sea-moss-for-the-best-results.
After soaking your sea moss, strain the water off and get ready to blend. If your water tastes too salty the use fresh filtered water for blending (adding salty water might not give you the type of gel you want).
In this video: sea moss, seaweed, soaking sea moss, getting ready for making sea moss gel, raw sea moss, how to soak seamoss.
Follow us on:
https://www.facebook.com/DetoxAndCure/
https://www.instagram.com/DetoxAndCure/
https://twitter.com/DetoxAndCure/
https://www.pinterest.com.au/DetoxAnd...
Credit for the music in this video (JPB "High") goes to:
JBP:
https://soundcloud.com/anis-jay
https://www.facebook.com/jayprodbeatz
https://twitter.com/gtaanis
http://instagram.com/gtaanis
NCS:
http://soundcloud.com/nocopyrightsounds
http://facebook.com/NoCopyrightSounds
http://twitter.com/NCSounds
http://instagram.com/nocopyrightsounds_
Music from Soundcloud
In this video: sea moss, seaweed, soaking sea moss, getting ready for making sea moss gel, raw sea moss, how to soak seamoss, seamoss
---
▶️ DTube
▶️ IPFS